Supporting the government's plan out of the pandemic and #GiveBEaShot.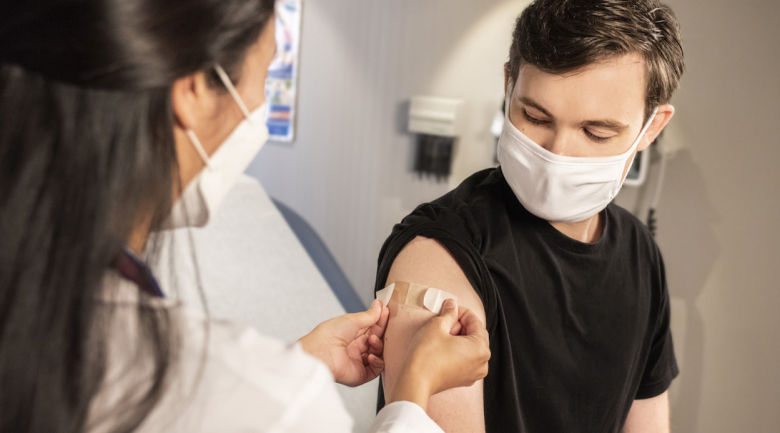 The Business Events Council of Australia (BECA) is backing the push for urgent industry and community vaccination, in support of the government's plan out of the pandemic and #GiveBEaShot.
The government's four-step plan out of COVID-19 is strongly focused on vaccination targets, with each phase determined by vaccination thresholds to get to the next stage of removing restrictions, lockdowns and domestic border closures, and resuming international travel. While all of these are crucial to the business events industry's recovery, BECA argues that the industry cannot be placed on hold until vaccination targets are met and phases rolled out.
The business events industry's $36 billion contribution to the Australian economy is well recognised, but it is also essential to the country's economic recovery as a driver of knowledge sharing, innovation, productivity, and trade and investment relationships. Therefore, if future uncertainty remains due to public health order restrictions, governments must continue to support all businesses affected.
BECA deputy chair Geoff Donaghy said the industry has clearly demonstrated how business events could be held safely, effectively and in compliance with state-mandated health policies.
"The nature of these highly organised and structured events, delegate behaviours, controlled settings, and the contact tracing frameworks we have in place sets us apart from mass gatherings," Donaghy said.
Together with its industry association members, BECA is continuing to lobby the federal and state governments for industry support and has formalised its relationship with the Australian Chamber of Commerce and Industry.
"To further enhance our government engagement activities, we have formalised our relationship with the Australian Chamber of Commerce and Industry through membership, over and above our active role on the Tourism Restart Taskforce."
BECA's Recovery and Rebound Framework specifies a range of initiatives for consideration, including direct and targeted support for the business events industry, such as risk mitigating policies and investments. It recommends a national approach is taken as the industry relies on interstate services and delegates.
The Australian tourism industry has also experienced an immense financial impact from the recent border closures, with Australian Tourism Export Council (ATEC) managing director Peter Shelley stating that the only way Australians can reclaim their ability to plan and travel is to get vaccinated.
"Without mass vaccinations, both domestic and internationally focused tourism businesses, will continue to be victims to stop-start border closures and localised COVID outbreaks," Shelley said.
"The only way we can have some certainty for our industry, is to support the vaccination roll out to help protect our community and reopen our economy."