The heritage-listed spaces are set to be transformed in a $5 million project.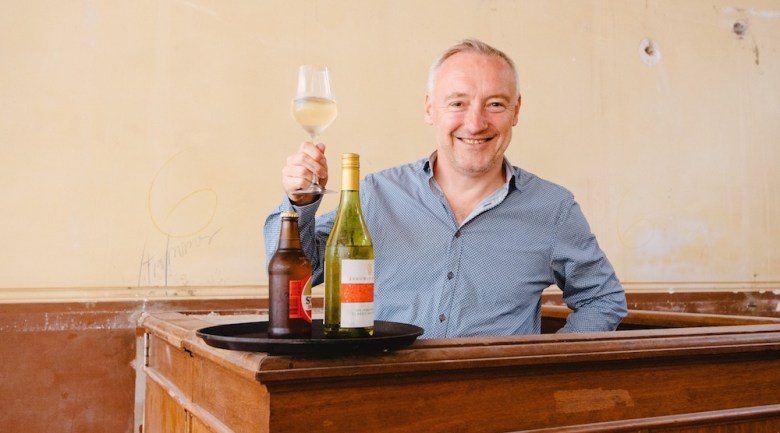 Hotelier Karl Bullers is behind the project
The first major milestone has been reached for a multi-million dollar redevelopment project in Fremantle, Western Australia.
A liquor licence has been granted for a restaurant, bar and alfresco area in two heritage-listed courtroom buildings on Henderson Street, after a decade of them sitting idle.
Constructed in 1899, the buildings are set to undergo a $5 million restoration and be renamed the Old Courthouse Fremantle.
One courtroom is slated to become a 100-person restaurant and the other a bar that leads out to a brand new 450-person glass pavilion and garden area.
Karl Bullers, co-owner of the nearby National Hotel, is behind the project, which has been in the works for some years.
"Heritage restoration of the buildings is a big job and important to the fabric of Fremantle," he said.
"There is a lot of work ahead in bringing these significant old buildings back to life."
The venue forms part of a major redevelopment proposal for the area, which also includes a 58-room hotel and various retail shops.
Bullers hopes the area will become part of the "new centre of Freo".
"This area of Fremantle is really changing with Freo Social and the Old Synagogue nearby, close to the Fremantle Markets and Fremantle Prison," he said.
"The hub is extremely attractive to families and we are hoping to develop some great events and activities each year.
"There are some large tree-covered open spaces and the overall development will ultimately feature beautiful walkways between the hotel and boutique businesses that will eventually take up residency in the cottages."
Taking into consideration current uncertainty amid the COVID-19 crisis, The Old Courthouse Fremantle is expected to be completed in 2021.