Try not to get lost in this sprawling CBD restaurant and bar.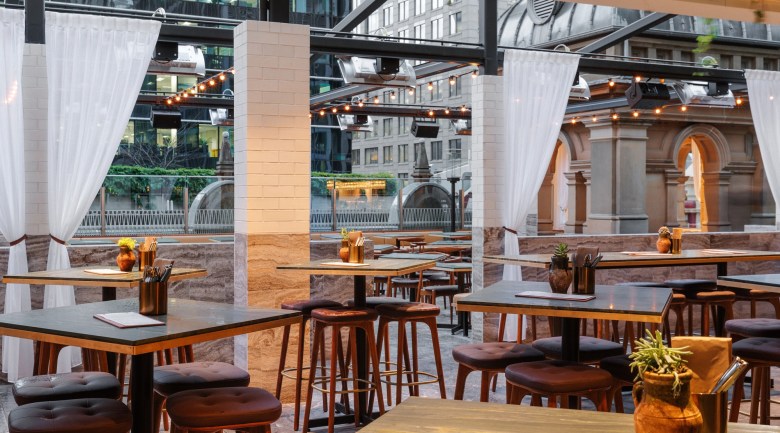 Outdoor bar space
Sydney CBD has welcomed a new addition to its bar and dining scene, with the launch of rooftop venue Babylon.
Sitting high up on level seven of Westfield Pitt Street, the 1200-square-metre venue is a maze of restaurant spaces, lush garden bar areas and private dining nooks.
Babylon takes inspiration from the Levant, which includes Israel, Lebanon, Cyprus, Turkey and Egypt, which is seen throughout the venue's drink and food menus and styling.
The indoor and outdoor bars occupy two thirds of the total venue space, while the rest of the venue is made up of restaurant seating and private dining areas.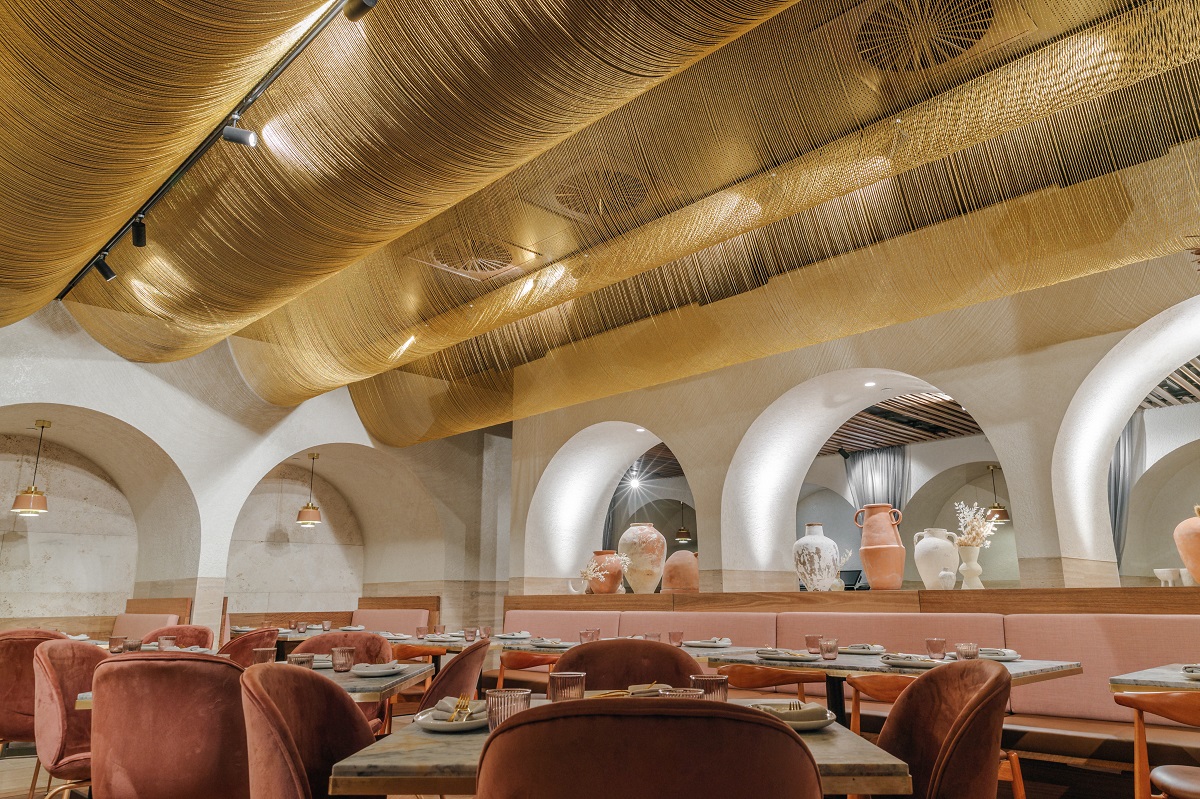 The food at Babylon
Head chef Arman Uz has drawn on culinary influences from countries within the Levant to create a selection of almost 30 dishes for the bar menu including meze, gozleme, pide, house-made breads and wood-fired delicacies.
The restaurant menu focuses on share plates that combine the seafood influences of the Eastern Mediterranean with the bold cuisine of the Middle East.
Most dishes are cooked over wood and charcoal on a three-metre-long Mangal (Turkish grill) and two rotisseries. Everything from bread to baklava is made in-house, along with cured meats such as spicy sucuk sausages and basturma.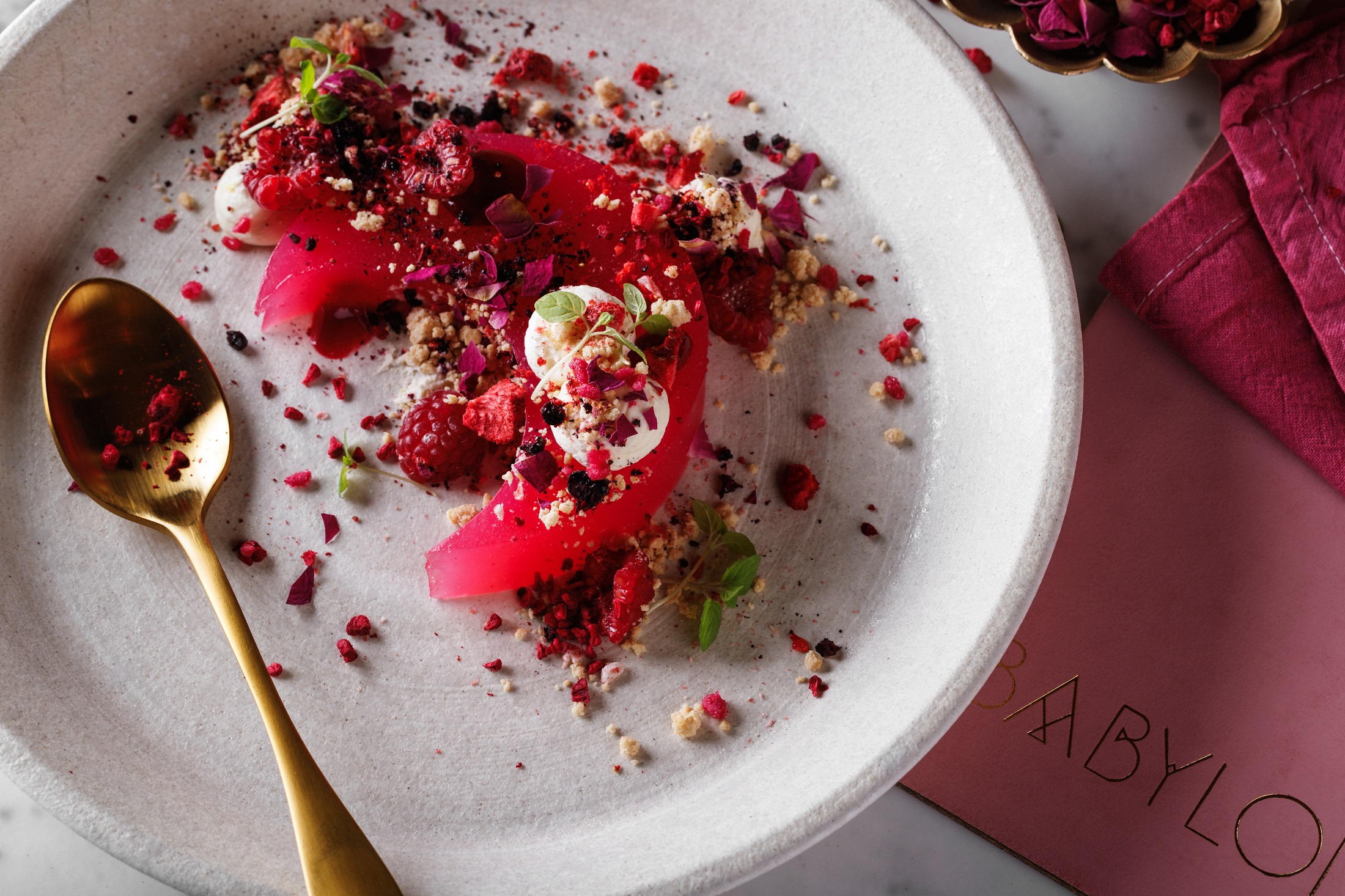 Much of Babylon's menu has been inspired by Uz's childhood in Turkey.
"The menu draws upon food experiences of my youth, such as eating hummus from street vendors who make it fresh-to-order, recipes handed down within my family, as well as broader Levantine influences," he said.
"One thing all these cultures agree on is that food should be shared and that's at the heart of Babylon's menu in both the bar and the restaurant."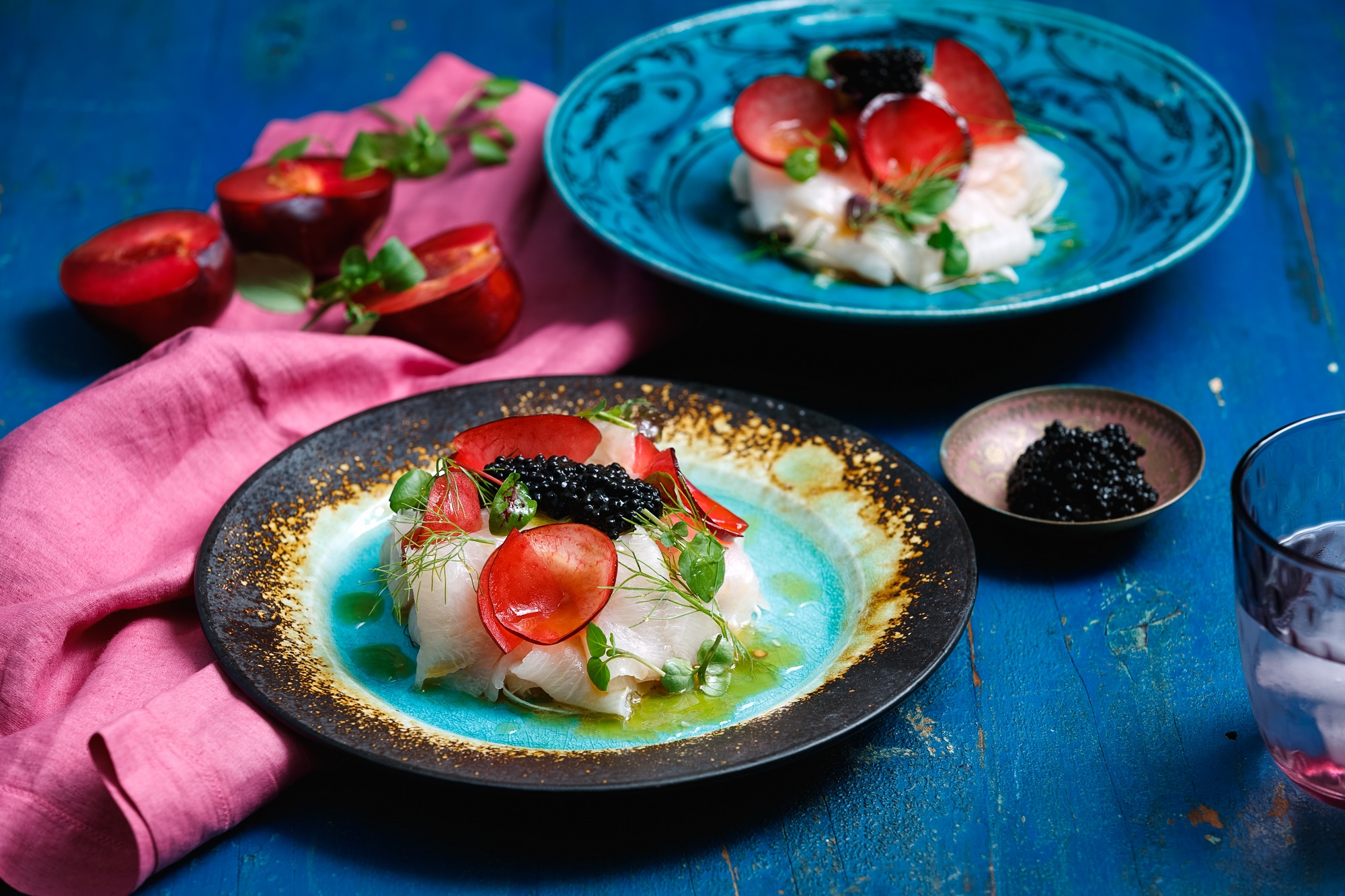 The drinks
Bar manager David Nutting (formerly of Restaurant Hubert and Eau de Vie) has taken inspiration from the flavours and spices of the Middle East and the Eastern Mediterranean to craft six signature cocktails.
These include the Beykoz, with Ketel One Vodka, sweet vermouth, house-made watermelon soda, hibiscus, rosehip and pomegranate, as well as the Smoke & Baklava made with Del Maguey Vida Mezcal, baklava caramel, lime and egg white.
There's also more than 250 whiskies on the list, more than 400 bottles of international and Australian spirits and a wine list of almost 300 bottles.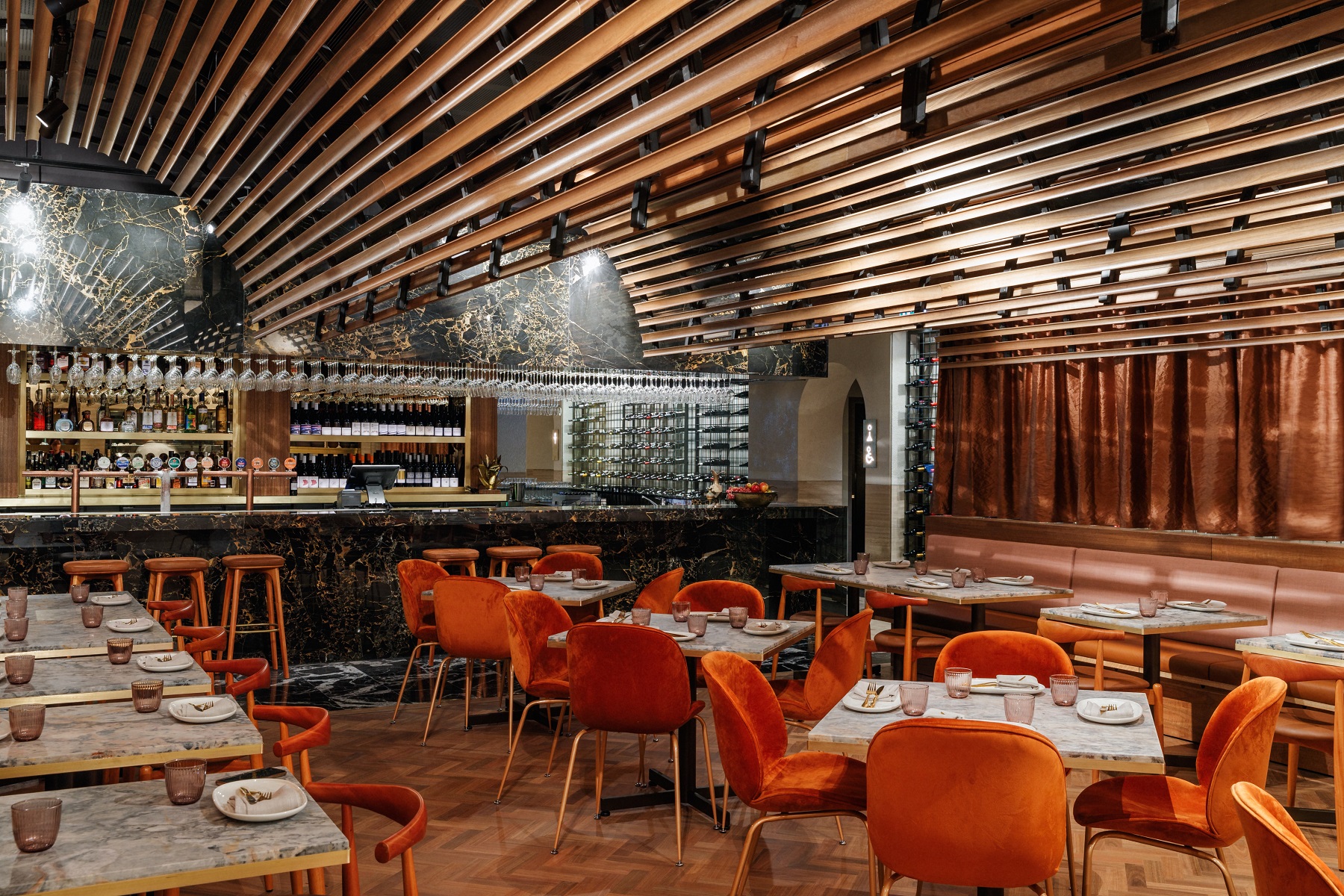 Event spaces
With a total venue capacity of 800, there are multiple private and semi-private spaces available for events.
Kish and the Hanging Garden, Babylon's rooftop courtyard and covered bar area, can each accommodate up to 100 guests cocktail-style, while Sippar is an indoor bar space with 60 high bars and capacity for 100 guests.
Inside, a number of semi-private dining areas can be booked for events. Larsa, the venue's full private dining room, can host up to 20 people and has AV equipment and a television screen.
For even smaller groups, the Turret is an exclusive space for up to six guests on the outdoor terrace.
Babylon is part of Mantle Group Hospitality, which also operates Duck & Rice next door and launched The Squire's Landing in The Rocks last year.