The SA Government has secured a major wine event and pledged an additional $20.8 million investment to attract more events to the state.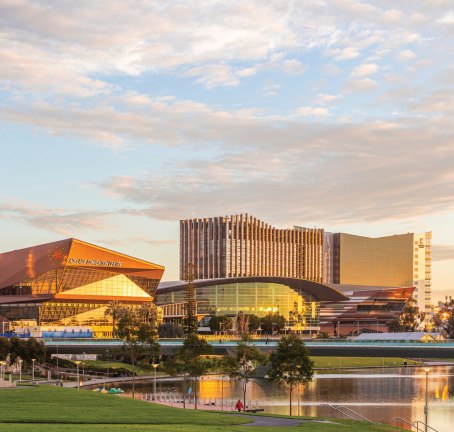 Adelaide Convention Centre.
The Malinauskas Government has announced a further $20.8 million investment as it looks to further establish South Australia's growing reputation for hosting major events.
The funding is part of the state's Major Event Fund over the next four years, which is dedicated to both securing new events and growing existing ones.
SA's current calendar of events includes the Adelaide Film Festival, which will be provided with an additional $500,000 each year, as well as the VAILO Adelaide 500, the LIV Golf tournament and the AFL Gather Round. Other events include Harvest Rock, the Adelaide Motorsport Festival, the Fringe Festival and WOMADelaide.
SA Government Minister for Tourism and Multicultural Affairs, Zoe Bettison MP, said the economic benefit of investing in major events had been well demonstrated over the last few months.
"Major events are vital for the state, as they generate strong demand and record-breaking bookings for our tourism and hospitality industry," Minister Bettison said.
"Beyond this, they do a fantastic job of telling South Australia's story through media and broadcast coverage, bringing communities together creating a wonderful sense of pride and contributing strongly to South Australia's brand."
The SA Government also announced the state will host the November 2026 International Masters of Wine Symposium. It is expected to bring together around 500 delegates from the premier wine importing regions around the world and includes major Australian trade partners such as the UK, US, and nations in Europe and SE Asia.
The wine industry is critical to South Australia, representing 64 per cent of the total value of Australian wine exports and contributing $1.3 billion to the local economy.
"South Australia's wine is a key driver of visitors to our state," Minister Bettison said.
"As Australia's wine capital and one of just 11 around the world, it is terrific to have representation at an international wine event – putting our state in front of the people who will help sell it."