Signal Event's new product 'The Megabox' is a name badge case that holds up to 456 badges.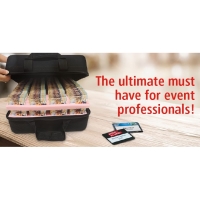 Signal Event's new product 'The Megabox' is a name badge case that holds up to 456 badges. It enables you to securely store badges and travel with them on the go.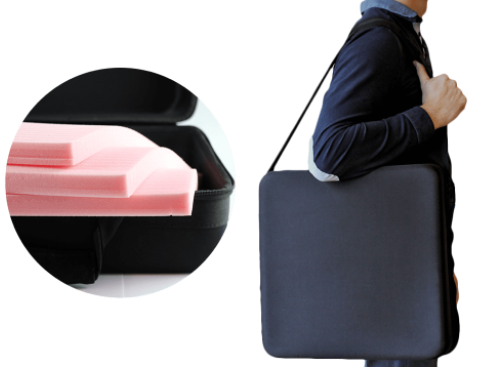 The Megabox is an industry first and it has created a large following internationally from event managers who want to save time setting up a display of name badges, enabling them to spend more time with their delegates. It works simply as loading up the foam trays with name badges prior to the event taking place and zipping up the EVA case.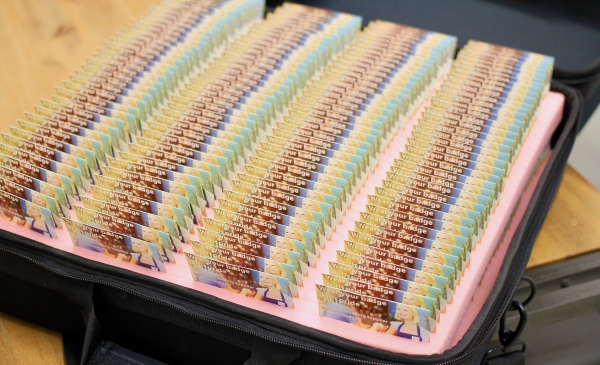 Not in the event business? The Megabox can still be of help to you. Name badges are used across all industries worldwide there are no limitations with the use of the Megabox. Schools or Universities may use the Megabox for an open day, making the registration process easy as picking up the name badge from the foam trays on the day. Each foam tray inside the Megabox has 38 rows and is 39cm wide, with the choice of have 1, 2 or 3 trays inside the case depending on the number of name badges required on the day and the name badge size. With The Megabox, there are no limits with how many times you use the product; with the flexibility of adjusting the contents for each event as well as the sizes of the name badges used. Signal Events have personally designed carry handles and an adjustable shoulder strap to ensure travelling to and from events are now a breeze thanks to the Megabox. Signal Events have been providing the event industry with the best promotional products and event identification for over 3 years and are continuously creating new products that make your life that little bit easier, regardless of what industry you may be in.
Signal Events
7/2 Gateway Court Coomera QLD
www.signalevents.biz
Enquiries@signalevents.biz
0755193637