"I think a big part of AIME's longevity and success has been its ability to lead the industry through change and provide a space for everyone to come together."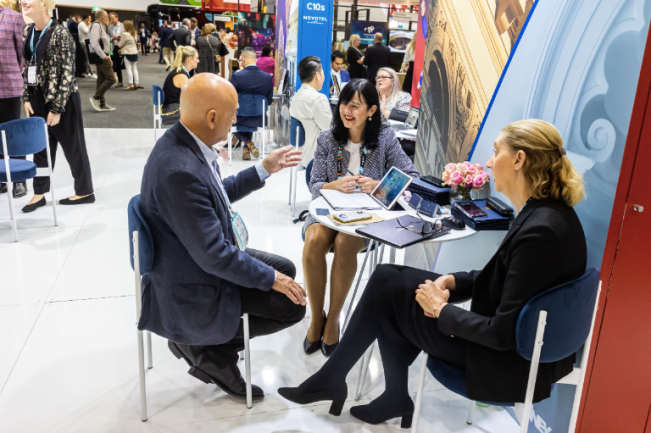 Connection. Collaboration. Community. These words are synonymous with event planning.
With the industry having just celebrated 30 years of building connections at AIME, AIME event director Silke Calder reflects on her transition into the APAC events community and why taking time out to connect with industry is more important than ever.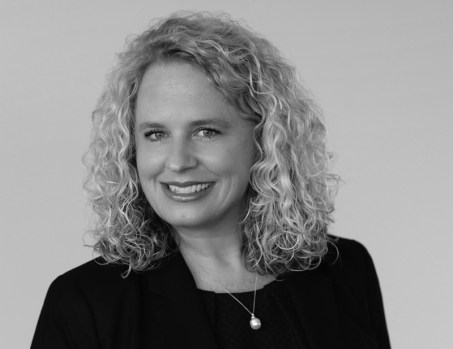 You joined the APAC community in 2020. How did you find the transition from life in Europe to Australia?
I landed in Melbourne just before lock-down so the transition definitely had its bumps! Australians have a genuine warmth though and I instantly felt welcomed into the events fold. For the first two years of life in Australia I built connections with the industry, working from my lounge room. With my husband and kids in the background and my dog Freya making her screen debut – video calls allowed me to welcome (new) industry friends into my home. This built a fast and familiar connection with my peers.
As AIME event director, what is one way you have consciously engaged in community-building?
In the lead-up to AIME 2020, we introduced the AIMEbassador program; an opportunity to connect like-minded professionals from the different industry sectors. Over the past two years, we've continued to refine the program.
For 2023, our nine AIMEbassadors have been invaluable to bounce ideas off and find ways to amplify the value of AIME and the (business) events industry. It's been particularly fun this year hearing our AIMEbassador's reflections on their connection with AIME over the past 30 years.
What is your advice for anyone wanting to enter the business events industry?
Make the time to attend industry events. Both professionally and socially, these opportunities to invest in your own growth and your community are invaluable. We are so fortunate that the MICE industry calendar is packed with developmental opportunities. For someone wanting to build a career in events, it is imperative that they embrace stepping away from the day-to-day to create space for connection and learning.
With AIME having just celebrated its 30th Anniversary in 2023, in your opinion, what enables an event to stand the test of time?
While AIME may not be the largest business events tradeshow in the world, it is the longest running. From humble beginnings in 1993, the Melbourne Convention Bureau has continued to invest in AIME and support the growth and evolution of the global business events industry. I think a big part of AIME's longevity and success has been its ability to lead the industry through change and provide a space for everyone to come together – to invest in their learning, to share, to connect. The APAC region is a powerhouse for driving business and AIME unites all the key players under one roof. AIME is about connection and collaboration, not competition.
What are your predictions for 2023 and beyond?
The industry is moving at a rapid rate and there is no indication of that slowing down anytime soon. As the world continues to reopen, we know that AIME 2024 will have an even bigger footprint. We very much look forward
to welcoming back all of our international friends, including our much-loved Chinese event planners. And as we heard at AIME last year, we must continue to invest in the wellbeing of ourselves and our industry. I think we're going to see a lot more focus on wellness as part of the delegate experience at events going forward.