FCM Meetings & Events says the data findings are the clearest sign yet that businesses were returning to face-to-face meetings, events, and conferences.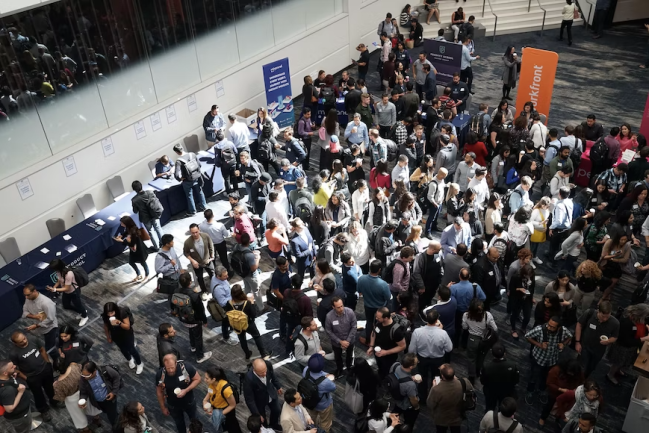 New data has emerged from specialists FCM Meetings & Events revealing that while the corporate travel industry saw strong growth and recovery in 2022, there was a significant drop in interest for both virtual and hybrid events.
The findings showed that by the end of last year, clients planning for virtual and hybrid conferences had dropped by 75 per cent compared to the same time the previous year (2021), the clearest sign yet that businesses were returning to face-to-face meetings, events, and conferences.
"With budgets ready and no concerns about interruptions or cancellations, corporates are booking events throughout 2023 and 2024. Significantly more events are being planned for than in 2019," FCM Meetings & Events general manager, Simone Seiler said.
"We're going to see several trends emerge this year. There'll be an increased focus on sustainability and we're certainly going to notice integrated technology for the ultimate delegate experience.
"We'll also see audience integration and on-the-go content contribution, on-demand content to engage pre, during and post event, and a strong emphasis on diversity, inclusion, and equality.
"For nine months in 2022, most of the world 'got back on the road.' – with airline seat volume doubling from 2021 to 2022. During this time, travel was tricky to navigate and likely to change at any moment.
"Fast forward to 2023 and travellers are feeling more confident to travel and less stressed with the removal of testing and quarantine conditions – this has certainly flowed through to the meetings and events sector – with the true value of in-person interaction coming back into focus.
"Looking ahead, we already have some of Australia's top and most trusted brands locked in for major conferences and events this year, and we'll also proudly continue with our support of such important dates like International Women's Day and our own innovative Ideas Exchange event.
"Our advice to businesses is to engage now for whatever your needs are – whether it be a meeting, conference, or event. There's a squeeze on capacity due to high demand throughout the year and getting ahead of the curve can help you secure the best venue and save you a lot of money."
The data release comes as FCM Meetings & Events gets ready to attend the 30th anniversary of Asia Pacific Incentives and Meetings Event (AIME) at the Melbourne Convention & Exhibition Centre (MCEC) next week.