5 reasons to swag up your next virtual event. JAK Swag – your event in a box. More than a goodie bag and cooler than a hamper.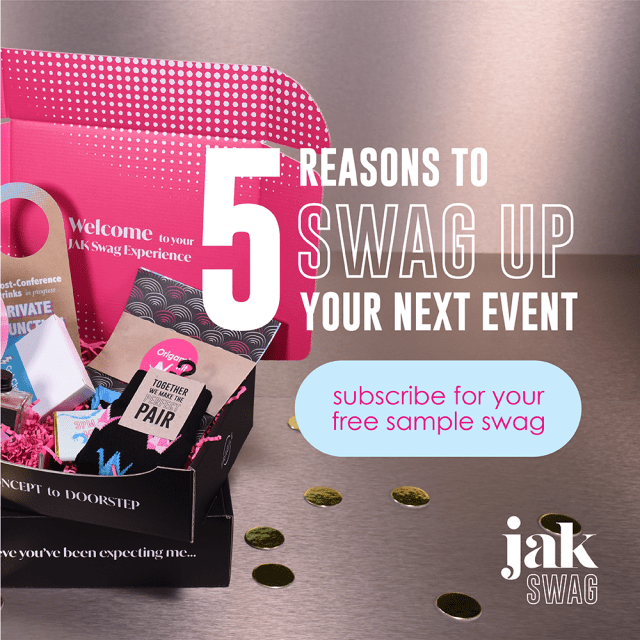 Here's 5 reasons for you to Swag Up your next virtual Event
Concerned with Pre-Engagement? TICK! The Swag exists to connect your Clients with their Teams, Delegates and Customers using creativity and design before your event even starts!
Need to deliver on Sponsor expectations? TICK! Profile your sponsors effortlessly with incredible design ideas. Ensure all event stakeholders are acknowledged and seamlessly integrated.
Looking for relevant and fun screen breaks? TICK!
We've designed a range of easy to include activities for your guests to enjoy including Origami (With your very own branded origami paper range!), Virtual Bingo, tailored to your content and Speakers, and digital puzzles with your brand and message.
Need help hitting 'Green' Targets? TICK 
Socially conscious and Carbon Neutral. We plant a tree for every JAK Swag we produce. Completely carbon neutral and focussed on local and Australian products and minimising packaging to bring you the 'greenest product on the market'
.
Tired of managing your own artwork and designer? TICK! You don't need a designer, we've got you. From logo placement, renders and specs, all the way through to production. We're your one-stop-shop.

Experience the joy for yourself. Sign up to the JAK Swag mailing list and we'll send you a free sample. This is the perfect way to test drive the Swag, stay on top of our latest ideas, products and Swag designs.
The JAK Swag is also perfect for
Awards Night
Corporate Gifting
Membership Engagement
Product and Brand Launches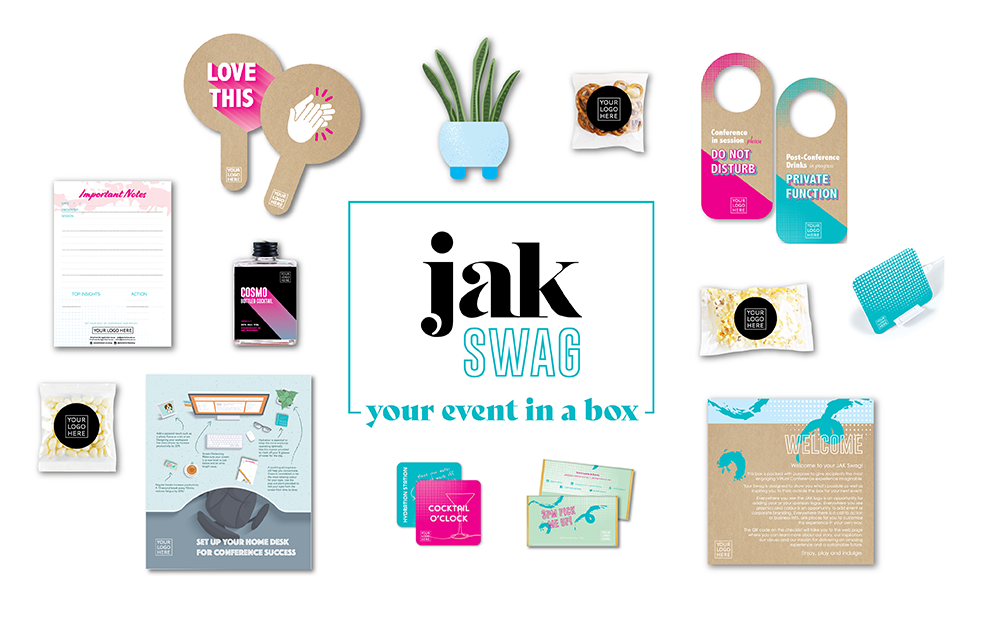 Contact details
http://swag.jakcreative.com.au
03 9380 8655