International hotel vendor will have the largest presence in the city when the new location opens in 2026.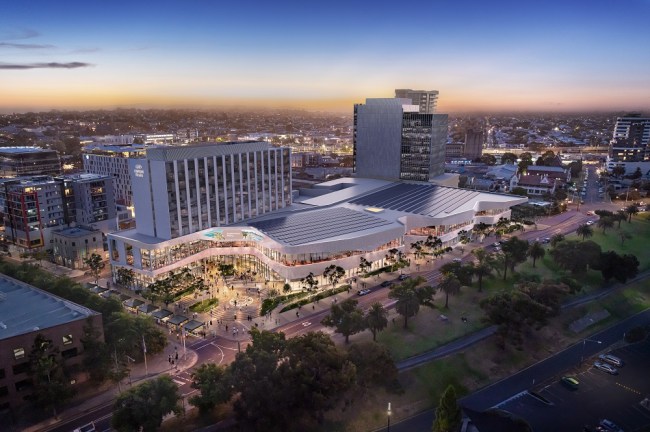 The city of Geelong will gain a major new hotel venue in 2026, with IHG Hotels & Resorts (IHG) announcing plans to open a Crowne Plaza location in the city.
The Crowne Plaza Geelong will be located on the city's waterfront and have 200 rooms to accommodate guests. In addition, the hotel will feature a 1,000-seat venue, two large exhibition spaces, conference facilities and flexible event spaces.
The hotel will also offer an "extensive" restaurant and bar offering, a pool and gym, as well as retail spaces and a public plaza, so all travellers and locals can enjoy its proximity to the waterfront.
The hotel will be developed in collaboration with Plenary Group.
"We're thrilled to be planning this partnership with Plenary Group and extending our reach across regional Victoria with the Crowne Plaza brand," Cameron Burke, IHG Hotels & Resorts' director of development for Australasia and Pacific, said.
"This is an incredibly exciting development, and we will be delighted to be part of a precinct that will become a crown jewel for the city of Geelong. The addition of Crowne Plaza to Geelong would help capture visitation from both corporate and leisure travellers alike and serve as a strong endorsement to the pipeline of growth opportunities we're currently experiencing throughout metropolitan and regional markets.
The Crowne Plaza will soon follow the 180-room Holiday Inn & Suites Geelong hotel that IHG will open in September. Combined, the company is set to be the largest global hotel operator with a presence in the city.
"With the opening of Holiday Inn & Suites Geelong also imminent, we're excited at the prospect of becoming the largest global operator in Geelong and to maintaining our accelerated growth trajectory across Australia," Burke said.
Crowne Plaza locations dot Australia, with hotels in Adelaide, Hobart, Sydney, Burwood, Hawkesbury Valley and Melbourne.
Speaking of the future opening in Geelong, Victorian Minister for Regional Development, Harriet Shing, said "This project is a game-changer for a rapidly growing region, generating hundreds of jobs and millions of dollars into the local economy – once complete it will be yet another drawcard for this vibrant, prosperous and beautiful part of the state."