Laissez-faire Catering and Indigiearth are bringing a unique and cultural dining experience to The Calyx in Sydney.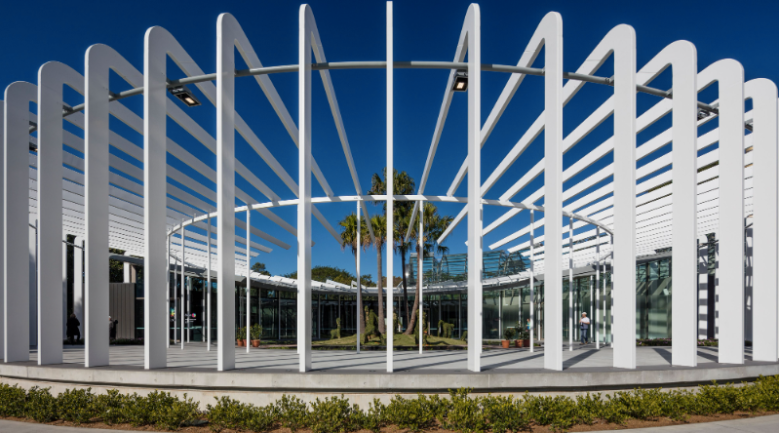 The Calyx, at the Royal Botanic Garden Sydney.
Laissez-faire Catering and Indigiearth have partnered together to bring the first ever Indigenous degustation menu for corporate events to The Calyx, at the Royal Botanic Garden Sydney.
Working together with Indigiearth, an award-winning supplier of modern Australian native products based in Mudgee, Laissez-faire Catering has co-created the menu exclusively for The Calyx.
Having recently been appointed as the sole caterer for the events venue for 10 years, Laissez-faire Catering general manager Sara Flaksbard said winning the contract meant being inventive and embracing what the venue represents.
"We're absolutely thrilled to be able to allow guests of The Calyx to experience the wonderful world of Australian native ingredients," Flaksbard said.
"We wanted to provide something truly unique for The Calyx, a food experience in harmony with the beautiful organic space. It's the perfect location to fuse gastronomy of native flavours and produce with the venue's stunning flora life."

The new menu will be a fusion of flavours that will feature Indigenous vegetables, meats, spices, and herbs. Event planners will be able to select a full Indigenous degustation menu, or tailor their cuisine to include individual native flavours mixed in with Western tastes, which Indigiearth founder Sharon Winsor said will deliver a unique dining experience for each event.
"This is such a fantastic opportunity to showcase Australian Indigenous food and it's a privilege to be involved," Winsor said.
"Not only do I get to share knowledge with other chefs, but I have the opportunity to inspire a new way of approaching menu collaborations and creations by including Indigenous philosophy."