Luke Mangan has released a new venture for Glass Brasserie at the Hilton Sydney -- a new dedicated events menu available exclusively to organisers.
By Gwen O'Toole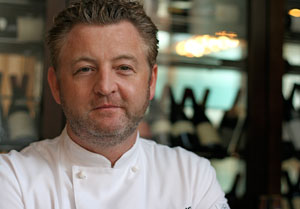 Luke Mangan has created a new menu for events
at the Hilton Sydney
The menu, featuring Mangan's signature dishes, will bring a new element to Hilton Sydney Events, expanding the dining experience of glass brasserie into the Ballroom.
"I'm delighted to share my event menu, offered exclusively at the Hilton Sydney," Mangan said. "Now, for the first time ever, guests can enjoy a selection of my signature dishes outside of the restaurant."

Mangan's new menu coincides with the launch of a new branded product line of olive oils, spices, coffee and more to be available through
David Jones.
For more information on holding your next event at the Hilton Sydney, click
here.