A Sydney dining establishment is being called out on social media for cultural appropriation.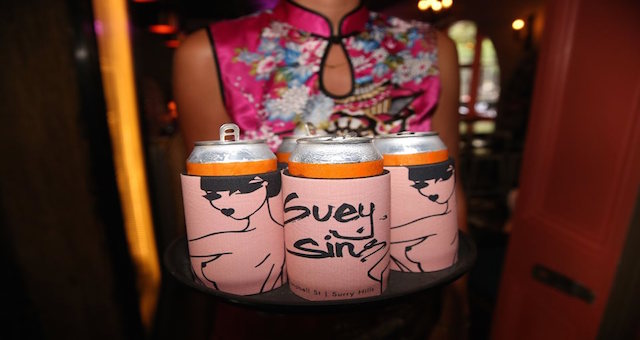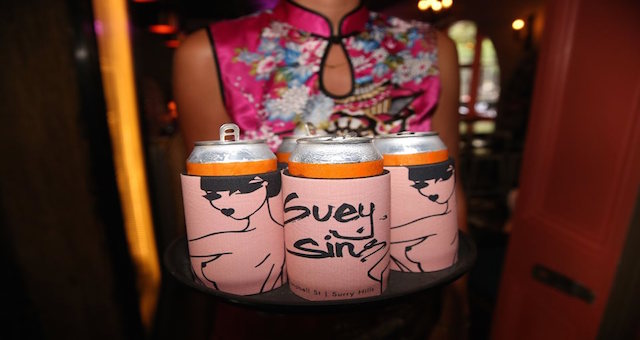 Suey Sins, a brand new bar and venue in Surry Hills themed 'sexy pre-war Shanghai', has come under fire on social media for cultural appropriation after posting an offensive picture of its predominantly Caucasian staff wearing racy qipao uniforms (traditional Chinese dress) on Instagram.
The post (below), which has since been deleted, prompted a deluge of angry comments from netizens, many of whom accused Suey Sins of fetishizing Asian culture and glamourising a dark period of history for many people.
Mavis Tian wrote: "How dare you appropriate such an important, and to many, deeply traumatic period of Shanghainese/Chinese history".
Another outraged commenter Carol Cheh asked: "Mind explaining the gratuitous naked Asian chick logo? Mind explaining the brilliant idea of blending 'sins' and 'chop suey' to come up with the name? Mind explaining this incredibly obvious perpetuation of the longstanding stereotype of Asian women as exotic sex toys?"
However many have leapt to defend Suey Sins, calling those who opposed the theme "oversensitive PC types". 
"Bring on the publicity bad or good, it's still just making Suey's [sic] more famous," said Ali Clemesha. 
And if that wasn't bad enough, a post on the bar's social media promoting its signature mi goreng dish (which by the way is Indonesian, not Chinese) has been captioned: "Mee-please, Mee-so hungry".
Sam George-Allen of Pedestrian.tv, who was the first to call the bar out on its racial undertones, said it was no surprise that people who are likely to face racism on a daily basis are angered by the theming of the venue. 
"Do better bar owners. You certainly should know better by now," wrote George-Allen.
SpiceNews has reached out to The Social Group for comment (the PR firm responsible for Suey Sin's marketing activity), but they have yet to respond.