Bondi Beach venue Porch and Parlour has reopened following a refurbishment.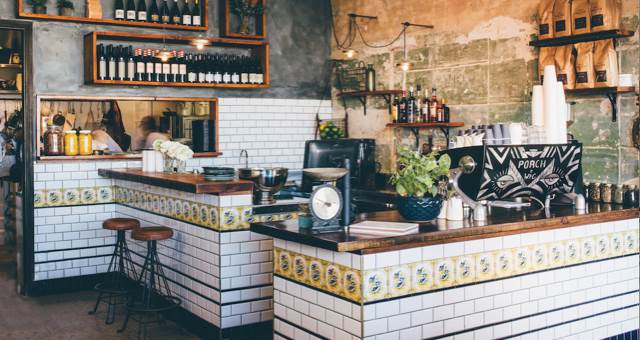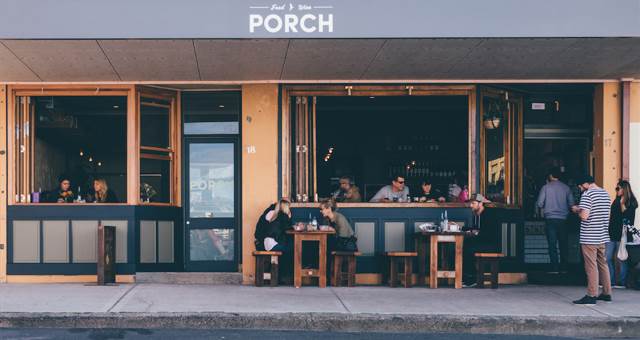 Bondi Beach venue Porch and Parlour has reopened following a refurbishment.
Since it's original opening in 2010, Porch has become a local staple with queues always reaching out the door. To meet the high demand, Porch has recently taken over its neighbouring space and gained an extra 40 seats.
Porch and Parlour has aimed to provide a space that is approachable but considered in its design. "The venue and raw materials are an extension of our personalities. Our intension was to improve the flow and functionality of the space but hold onto the old Porch feel. We sourced timber from old Sydney Harbour Bridge formwork to craft the furniture and fittings, which not only has historical but sentimental value as our relatives worked on the Bridge construction in 1932," said co-owner Sarah Hendriks.
Owners Sarah Hendriks and Sam Smith have included Alexander Relic as a new partner to the team. Alex has a strong hospitality background, lead bar teams at several Keystone Group venues and managed Low 302 in Surry Hills, and is now eager to catapult Porch and Parlour into popular sundowner trade.
Since renovations, Porch moves from day to night with the addition of concrete bar height table, dimly lit hanging lights, and a concise back bar for Alex Relic's cocktails.
In the evening,  Porch and Parlour becomes a venue space. The two separate rooms can be cornered off for functions without disrupting usual service.
"Versatility is key when operating a larger space and regular service in sync, so our new dinner menu is sharing oriented fit for any occasion,'' said Relic.
From a nourishing morning pick-me-up, to cosy evenings over share plates, this coastal sanctuary uses a wholesome combination of mindfully sourced produce prepared creatively with the local health conscious community best intentions at heart. The food offerings comprise fresh, seasonal produce crafted by executive chef and owner Sam Smith alongside head chefs Mark Mansfield and Daniel Brown.
Porch and Parlour is located at 110 Ramsgate Avenue, Bondi Beach, Sydney NSW.