One of Australia's best hotels was home to a classy lunch with wine pairings from Pizzini.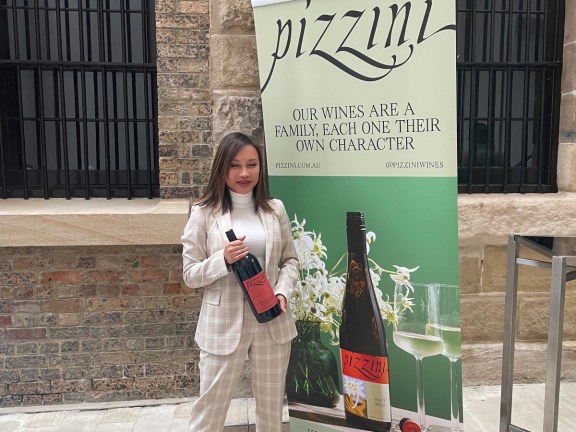 Pizzini wines were paired with a three-course Italian lunch.
The classy heritage atrium at the Hyatt Regency Sydney was the backdrop for a three-course Italian menu expertly paired with seven Pizzini wines.
What was the event?
An Italian Affair- Hyatt Regency Sydney X Pizzini Wines Long Lunch. 
Who/how many guests attended? 
65.

Where and when was it held? 
The Heritage Atrium at Hyatt Regency Sydney on Friday 6 October (midday- 3pm) .

How was your company involved in the event?
A collaboration between Hyatt Regency Sydney culinary and F&B team and King Valley, family owned winery Pizzini.

What were the highlights of the event?
The classy, heritage atrium was the backdrop for a three-course Italian menu (plus canapés) expertly paired to seven Pizzini wine with commentary from the family winemaker on the ethos, history and chosen pairings.

A rare insight into Pizzini's family winemaking journey with 30 years of experimenting with and perfecting Italian varieties at their King Valley winery combining the effortless pleasure of Italy, and the relaxed elegance of Australia. 
What was the feedback like from guests/clients?
Overwhelmingly positive feedback on the food, wines and setting.