While the rain poured over Sydney harbour, AV1 transported 84 VIP guests to the sunny Mediterranean coastline during its famous annual Long Summer Lunch.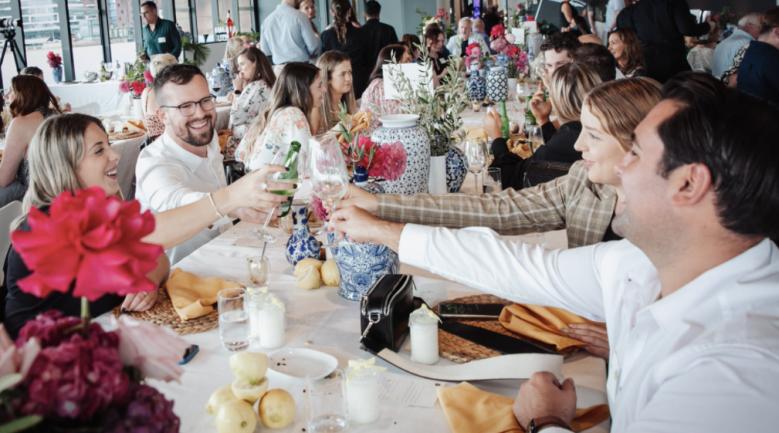 Leading audio visual production, content creation and event technology company, AV1, hosted its famous annual lunch at the Museum of Contemporary Art's Harbourside Room in Sydney's Circular Quay on Friday, 25 February. While the rain poured down over the harbour, 84 guests were transported to the sunny Italian coastline as they dined on a Mediterranean-inspired menu amongst bright flowers, fresh lemons, and striking blue and white porcelain urns and vases.
AV1 marketing and communications manager, Andrew Crook, tells Spice how he and his team pulled the event together, who was involved and what the highlights of the day were.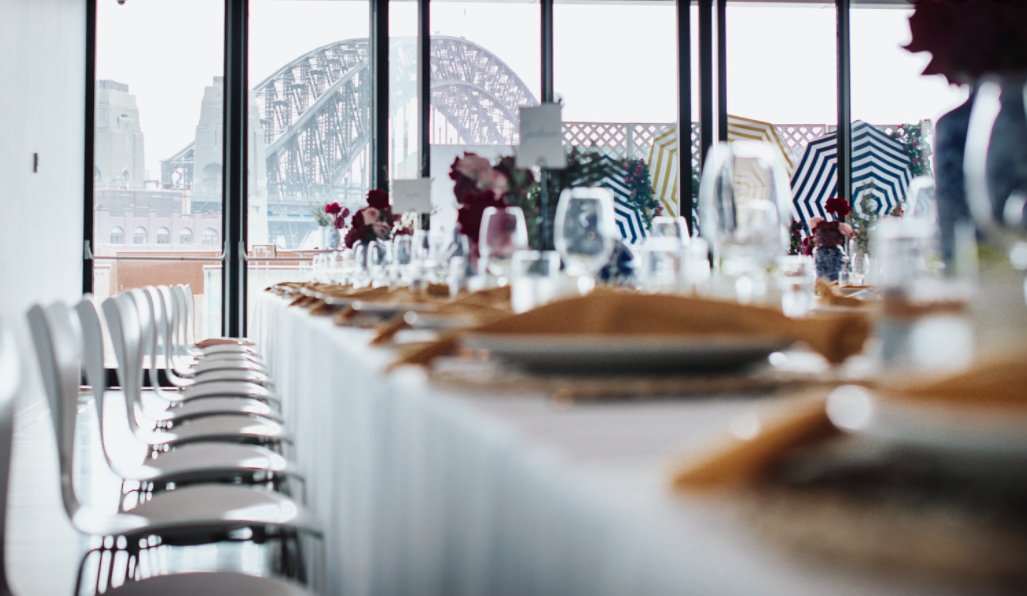 This was such a creatively styled and executed event. Who was involved in bringing it all to life?
AV1 was behind all production elements, from concept creation, event design, event management and theming to registration (by our company Sprintr), audio visual and digital media. This year, the theme was Mediterranean Coast and the talented team at Divine Events did a fantastic job with the styling, from the stunning floral arrangements on the tables to the striped beach umbrellas on the terrace.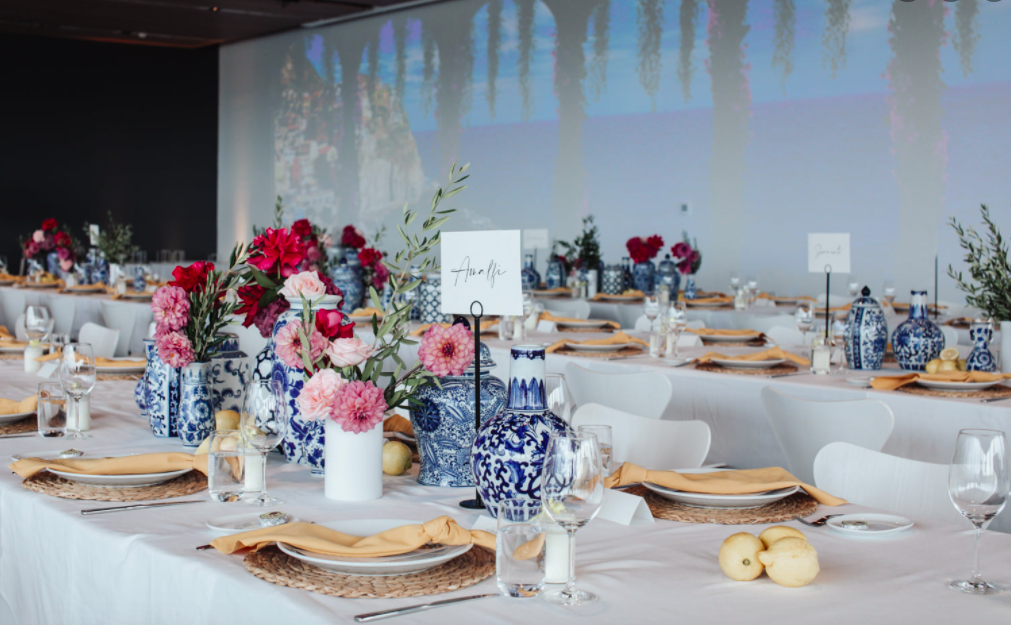 The Fresh Collective catered our delicious lunch, with a shared menu of fresh, Mediterranean-inspired dishes which our guests loved, while the band, Mojito Joe, kept the ambience relaxed and joyful with their jazzy tunes.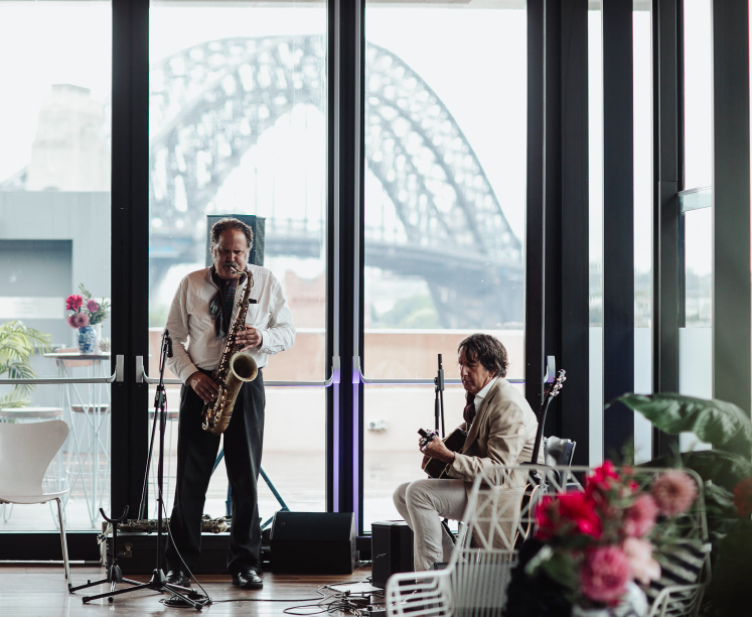 We celebrated this special event in the Harbourside Room at the Museum of Contemporary Art, from which the spectacular views over Sydney Harbour never fail to amaze, even on a rainy day. Oneill Photographics did a terrific job of capturing the essence of the day, as you can see from these photos.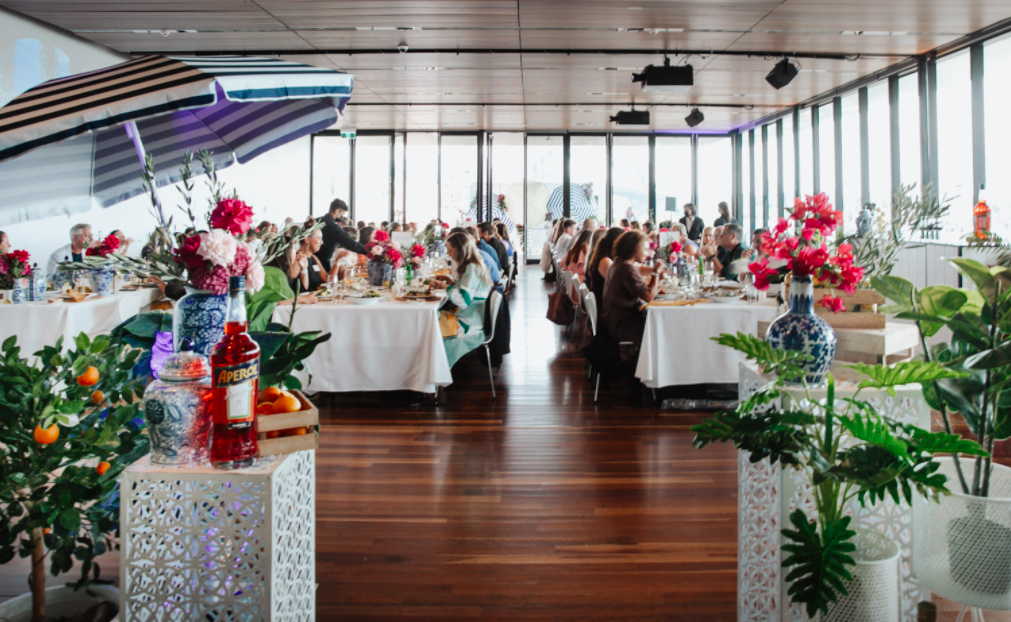 What were the highlights of the event?
There were so many highlights, but the Mediterranean Coast theme was a real hit, especially after such a gloomy and rainy week! After getting their custom name badge printed through the Sprintr registration kiosks, guests entered through a themed entry feature of white laser cut plinths dressed with Amalfi style vases, florals, citrus plants and crates of fresh cut lemons and were seated at tables named after Mediterranean destinations such as Amalfi, Positano, and Bari.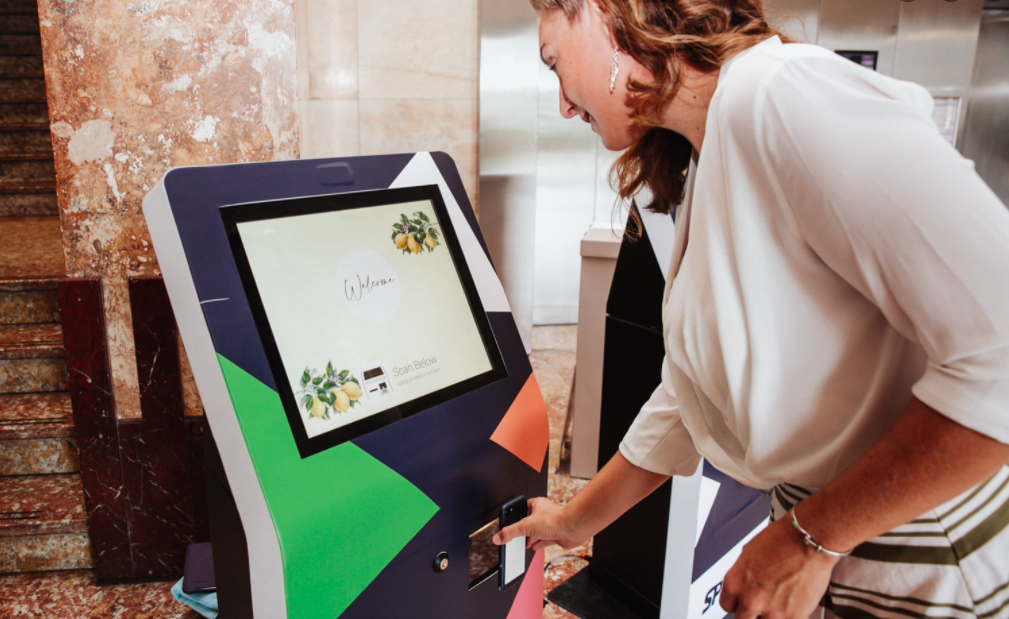 The table centrepieces featured a mix of chinoiserie vases and jars clustered together on king tables, with vibrant pink florals and foliage, with cut lemons scattered throughout.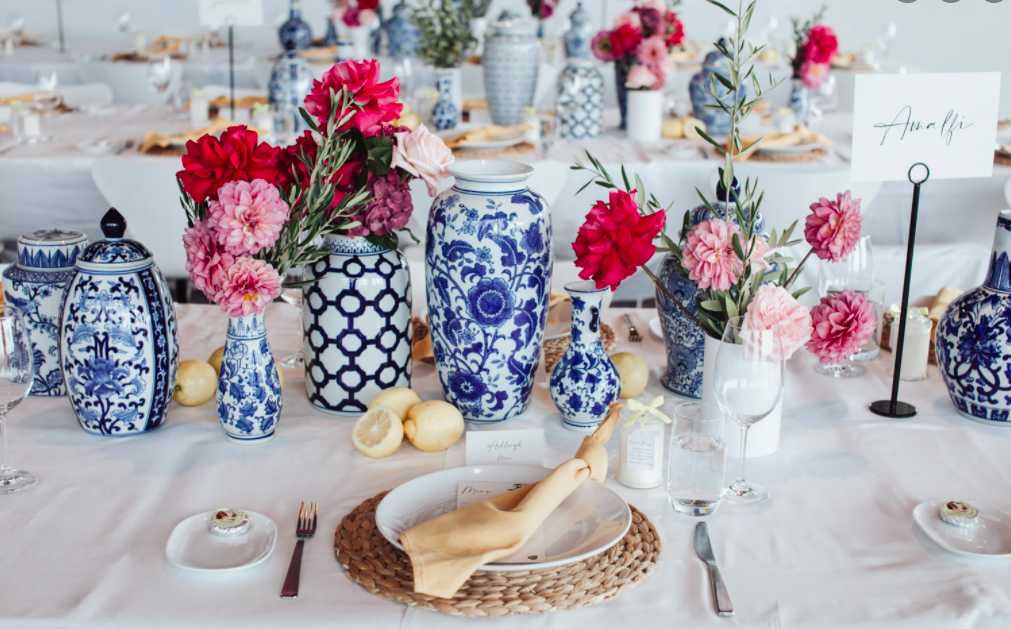 We also gifted each guest with a handmade, locally sourced "Ocean Breeze" scented candle. We also had a full length custom wall projection designed by AV1 featuring an outlook onto the Mediterranean coast, which was a real talking point amongst guests as they mingled and sipped on their Aperol Spritz and Spagliato cocktails. Everyone loved the delicious shared-plate lunch which was followed by a buffet station of Italian desserts such as mini gelato cones, espresso panna cotta and cannoli.
What was the feedback like from guests/clients?
The feedback has been wonderful and we are so delighted everyone had such a great time! Here are just some of the responses we've received so far:
"Thank you so much AV1 for such an uplifting afternoon. Incredible food, venue, cocktails, music, theming, but most importantly, RECONNECTING face-to-face with our industry friends. What a magical celebration it was of all we've come through and excited to feel the energy in the room! You guys NAILED it yet again."– Stephanie
"A big thanks to you both and to the team for another wonderful long summer lunch!  It was great to be at an in person event, but especially this one which is such a highlight."  – Suzie
"Thank you again for the best event of the year! We had such a great time and made some new friends." – Lynleigh
We can't wait to do it again next summer!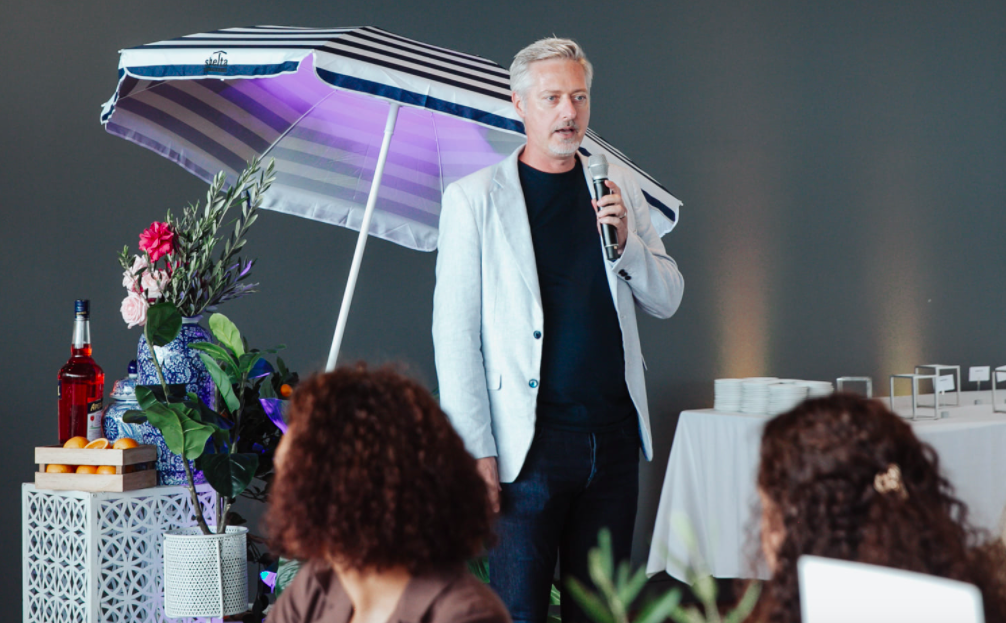 Check out more highlights from the day on this video here, shot and edited by AV1's content team: