Funktionality makes Summerfest come alive.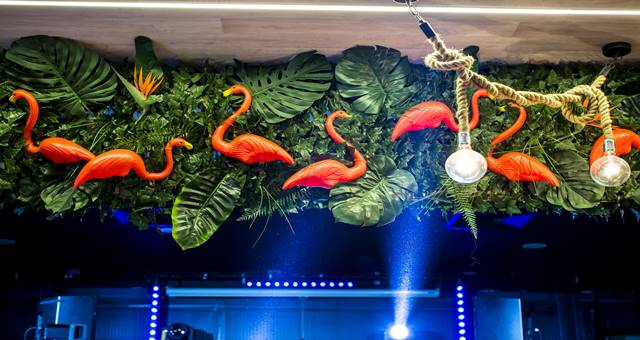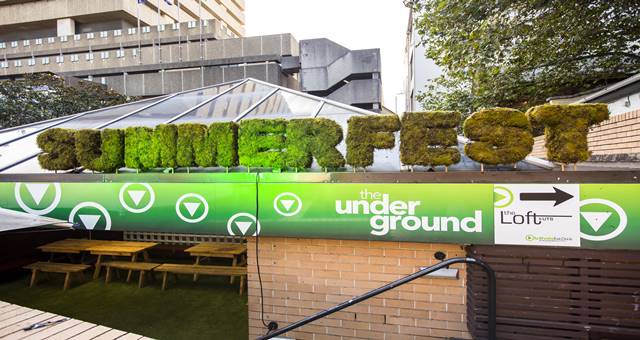 A celebration of the end of O'Week saw event organisers ActivateUTS partner with décor hire and styling company Funktionality to create an urban oasis in Sydney's bustling inner-city suburb of Ultimo.
The theme was even more pronounced outside, with giant moss letters spelling out "Summerfest" lining the entrance and inflatable pool toys rigged from above leading guests into The Underground.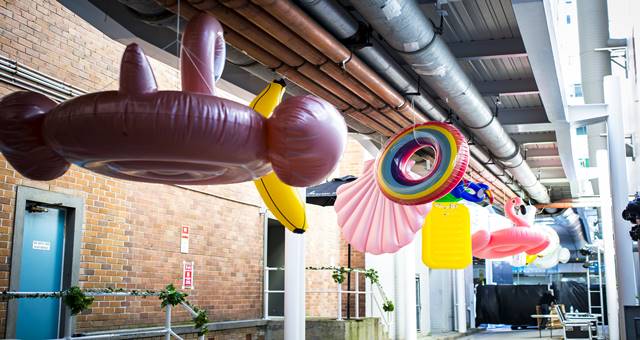 To encapsulate the summer vibe of the event, Funktionality incorporated explosions of colour with bright lanterns hung overhead and a custom tropical flamingo ceiling installation to frame the main stage.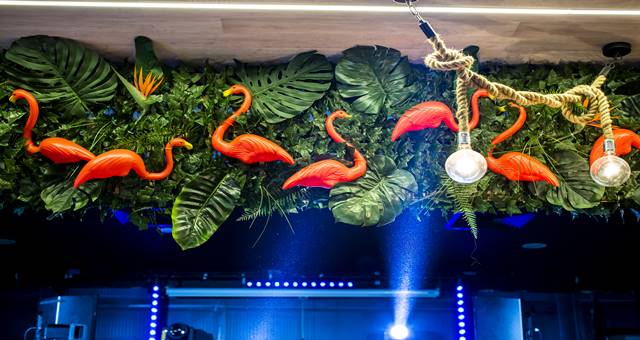 The event – which sprawled across The Underground at UTS, The Loft at UTS, and The Laneway – brought together a massive line-up of artists from a mixture of music genres (including headliners Uberjak'd, Savage and The Potbelleez), unique food trucks, multiple bars and a silent disco.