There was a sheep or two, and a kangaroo.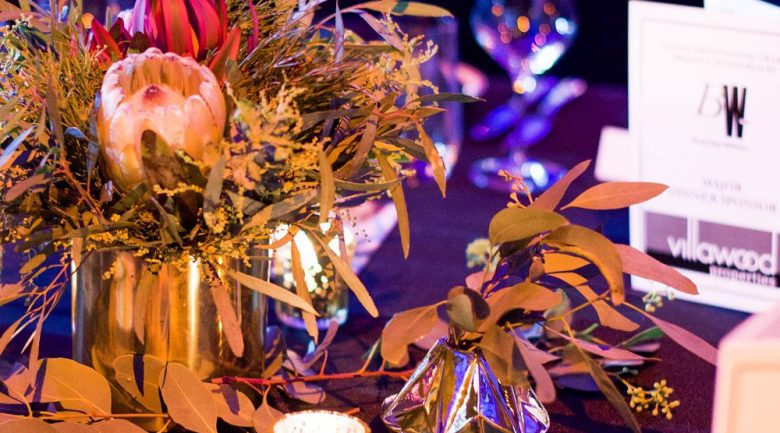 Native florals at the Aussie 'galah' event
More than 900 guests were treated to a quintessentially Aussie gala dinner at Crown Melbourne this month, complete with native florals, a capitvating Dreamtime performance and a five-metre-high windmill.
Specialist event design agency JAK Creative & Events was behind all the aesthetic components of the event, from invitation design to lighting and styling, which saw an Australian theme woven throughout the annual 'galah' event.
The brief
Organisers of the annual event sought the expertise of JAK Creative & Events for the creative aspects, which were to be centred around the theme, 'Australia'.
The conceptual process began with the design of custom invitations, which included an Aussie-style artwork that was carried through to the branded graphics on-screen in the ballroom for continuity.
Table centrepieces were created with stunning bouquets of native florals, while rustic lanterns added an outback feel to the pre-function area.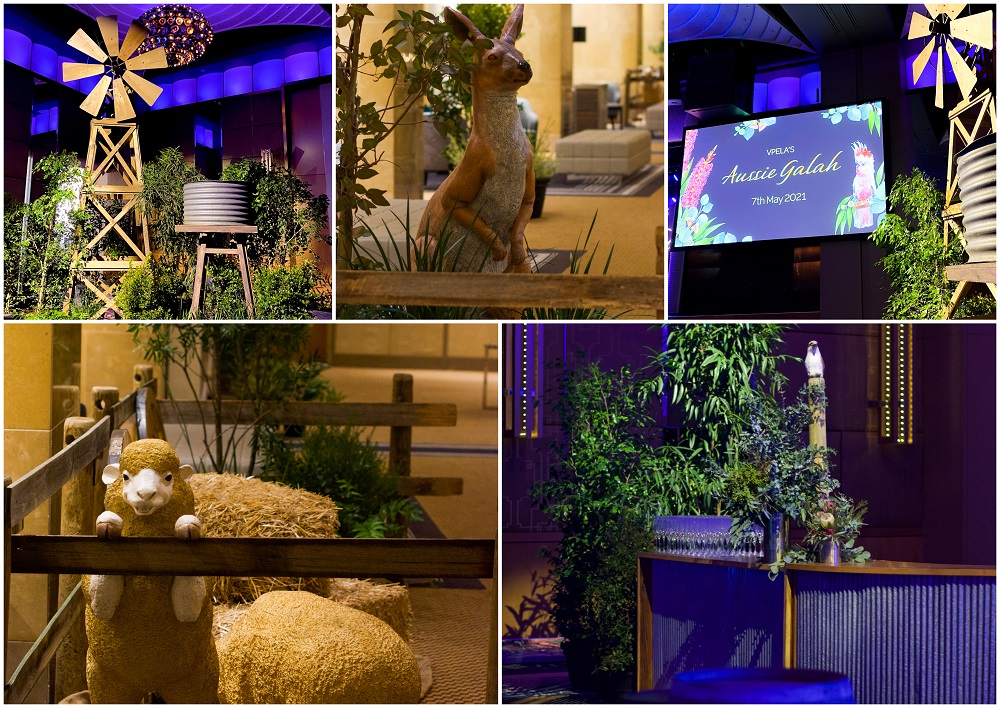 Upon entry, guests were met with a range of Aussie animal props and directional signage pointing the way to iconic Australian locations.
The real show-stopper was a five-metre-high windmill and three-metre water tank, surrounded by gum trees.
"We really wanted this event to be sophisticated with some rustic edges," says JAK Creative & Events creative director Kerryn Howell.
"The demographic for this event is broad and comprises people who love to have fun, so we wanted to ensure there were some quirky details too for them to explore and enjoy."
Challenges
With the event having been postponed in 2020, one of the biggest challenges for the JAK team was delivering on a design that was created more than one year prior.
"One supplier had closed his business over the lockdown period and sold his stock," explains Howell.
"This made the process of tracking down those sheep and animals really hard, but it was worth it and something we weren't prepared to compromise on."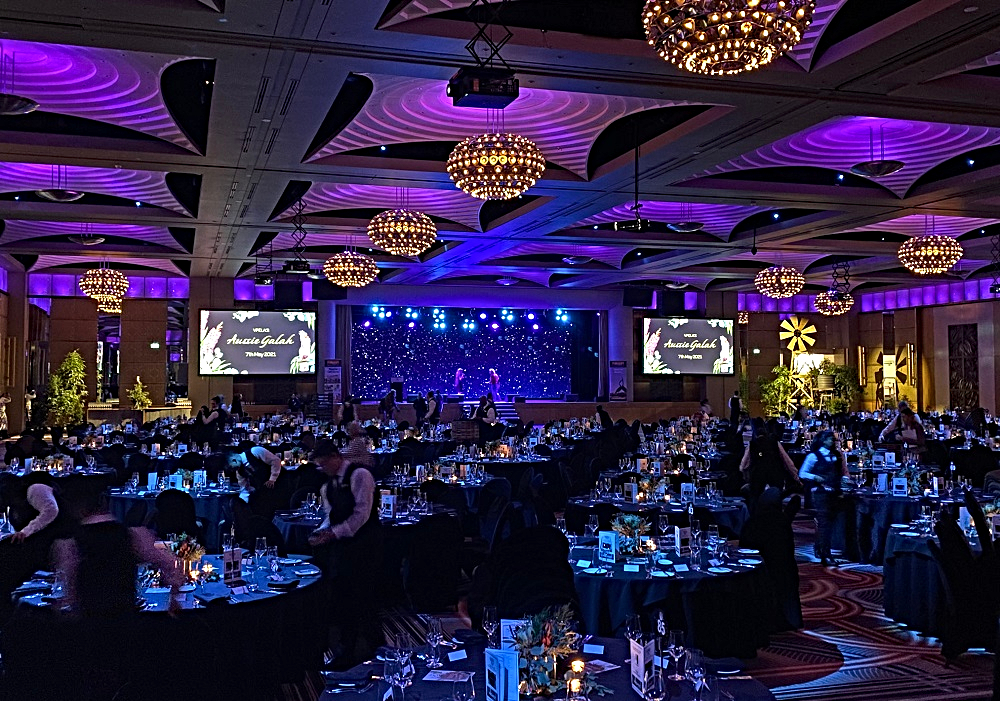 Howell says there was still some hesitation from guests around potential COVID-19 lockdowns, so fluctuating guests numbers and last-minute ticket sales also presented challenges for the team.
"Attendee numbers increased by over 400 in the final weeks which meant floor plan changes and almost doubling floral orders at the last minute, so there were a couple of nail-biting moments," says Howell.
Highlights
Among the highlights of the event was an Indigenous Dreamtime performance accompanied by digeridoo and clapsticks, which Howell says captivated the entire audience.
"The room fell silent and the LED backdrop transformed into a star-filled night sky, smoke filled the stage and the room lighting transitioned," she says.
"It was one of those magical creations where all the right ingredients came together for a moment in time."
Feedback from the client, who the JAK team has been working with for more than 15 years, was extremely positive, as was the response from attendees.
"We were all completely delighted to have brought this event to life after being on the shelf for so long," says Howell.
"And there are still a couple more postponed designs waiting in the wings for this Christmas, so watch this space…"