In response to widespread industry feedback, a new panel discussion has been added to the 2022 program.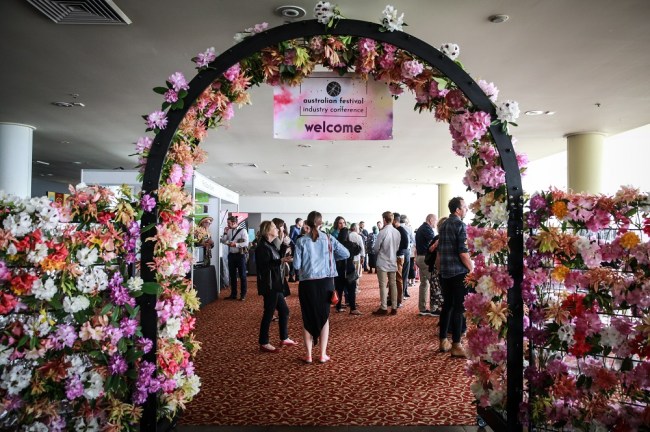 Australian Festival Industry Conference hailed a success
In response to widespread industry feedback, a new panel discussion has been added to the Australian Festival Industry Conference's (AFIC) 2022 program, entitled: 'Workforce skills and labour shortages: planning for the future'.
A variety of factors such as the COVID-19 pandemic and international border closures means employers are being faced with extreme labour and skills shortages, and are struggling to find qualified and experienced workers to urgently fill roles.
The panellists will be outlining their observations of the past few years and what they feel needs to happen for the industry to get back on track.
Joining the discussion will be: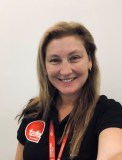 Jo Gaddes, lead vocational teacher (Events) at TAFE Queensland (Gold Coast campus)
An experienced event educator, Jo Gaddes has been with TAFE Queensland for the past 15 years. She has enjoyed a 25+ year career in the events, hospitality and tourism industries, and regularly works with a variety of Gold Coast based festivals and major events. AFIC has also formed a partnership with TAFE Queensland to feature some of their current event management students throughout at the event.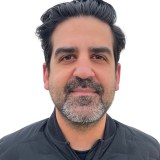 Badi Mahabat, co-founder and general manager, Casual Hands
Badi Mahabat is co-founder and general manager of Casual Hands – a nationally recognised event staffing and labour hire solutions provider of staff in the areas of hospitality, events, cleaning, security, and customer service. Some of Casual Hands' most prominent clients include AGB Events, Royal Randwick, and the ICC Sydney, to name just a few. Badi will also be presenting on a new staff management and reporting software that he has developed – considered a game changer for the major events industry.
"The pandemic, along with a toxic cocktail of other contributing factors, has created a troubling situation for the festival industry, and certainly poses a serious problem for employers as they try and get back to normal", AFIC founder and event director, Carlina Ericson said.
"Based on feedback that I was receiving from all corners of the industry, I felt it was imperative that AFIC hosted a panel discussion covering this timely topic. The aim is for us to collectively determine some top-line solutions that the industry and Government can take away to implement."
Further panellists will be announced soon.
AFIC is also issuing an open invitation to any relevant industry association board representatives who may wish to join the discussion. EOIs can be sent to Carlina Ericson, AFIC founder and event director, at info@australianfestivalconference.com.au
AFIC's existing speaker line-up includes the following industry heavy-weights:
Thea Jeanes-Cochrane – co-founder, producer and creative director of Cochrane Entertainment
Ulrich Schrauth – founder and artistic director behind VRHAM! Festival: the world's first virtual reality festival, held in Germany
Gill Minervini, festival director of Vivid Sydney and director of Gill Minervini Creative
Luke Pearl, General Manager – operations, Royal Queensland Show-Ekka and RNAShowgrounds
Jan McCormick, chief executive officer of Major Events Gold Coast
Dr Jamie Ranse, founder of the Mass Gatherings Collaboration, Griffith University
Jason Holmes, managing director, H2 Insurance Solutions
Rob Raulings, director, Ferve Tickets
Jeremy Fleming, managing director, Stagekings & IsoKing
Morwenna Collett, disability access and inclusion expert
Linda Tillman, director, The Tilma Group and rEVENTS Academy
Dr Andrew Mathieson, senior lecturer, Australian National University (ex. Glastonbury)
Garry O'Dell, senior researcher, Hunter Research Foundation Centre, The University ofNewcastle
Graham Gordon, chief executive officer, Gardian Technologies
Matt Kreis, head of sales and partnerships, Gardian Technologies
Jane Gazzo, broadcaster (AFIC Master of Ceremonies)
In addition to a number of presentations and panel discussions from industry-leading professionals, the two-and-a-half-day event conference will include two evening networking events, workshops and trade show. There will also be a Gold Coast event venue familiarisation tour.
"We now have people registered to attend from almost every State and territory across Australia. People are coming far and wide; from Adelaide, to Hobart, to Cairns and everywhere in between. It's going to be a terrific year!" Ericson said.
Registrations close 5pm, 24 August 2022.