The conference will discuss current issues including emergency management and fire safety in events.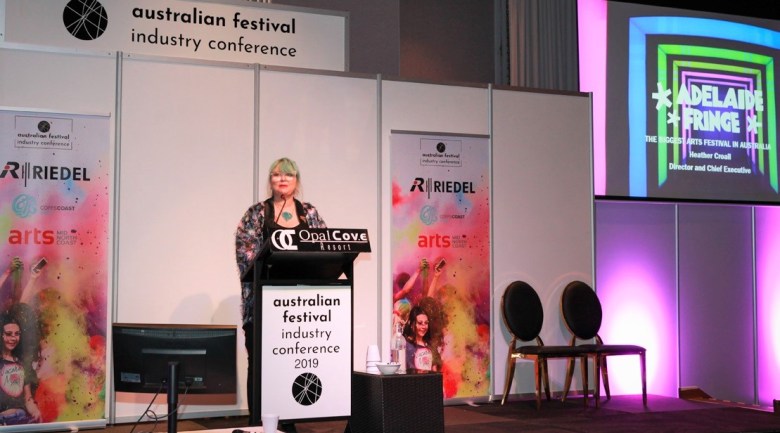 Heather Croall speaking at the 2019 Australian Festival Industry Conference
The Australian Festival Industry Conference is set to return in 2020, following the success of its inaugural event in Coffs Harbour last year.
In response to strong demand, the event has been expanded to run across three days, on 22-24 September.
While the program is still being created, organisers said current topics of interest such as emergency management and fire safety will be on the agenda.
The current bushfire season has resulted in the cancellation of a number of festivals, including Falls Festival in Lorne (VIC), Lunar Electric in Maitland (NSW), Lost Paradise on the Central Coast (NSW), A Day On The Green in Rutherglen (VIC) and the 2019 World Rally Championship in Coffs Harbour (NSW).
"The economic value that festival tourism contributes to metropolitan and regional communities (such as those on the NSW South Coast and in Victoria) is not to be underestimated, and the impact will be substantial," said founder and event director Carlina Ericson.
Additionally, a number of local councils were forced to reconsider their New Years Eve fireworks displays and events due to the fires.
"This obviously raises an important issue that is critical to the successful planning of any festival and will therefore be a key topic of this year's conference," said Ericson.
The Australian Festival Industry Conference will take place on 22-24 September 2020. The event location will be announced soon.