Located in the heart of the Sutherland Shire, the One Eighty event space is a hidden gem of southern Sydney, offering an exclusive, private space for up to 100 people and stunning 180-degree views of the Sydney CBD.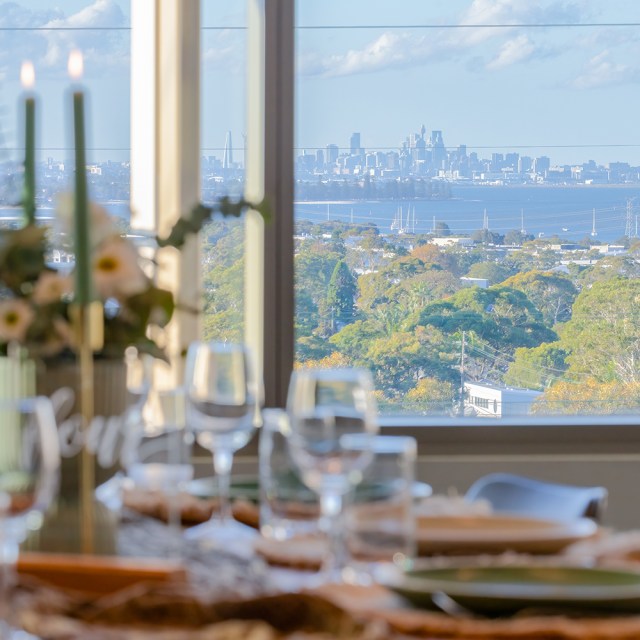 Good for the planet, good for your people
It's not just the view that is impressive. One Eighty is also part of Australia's first Green Star Certified Club; Tradies Caringbah.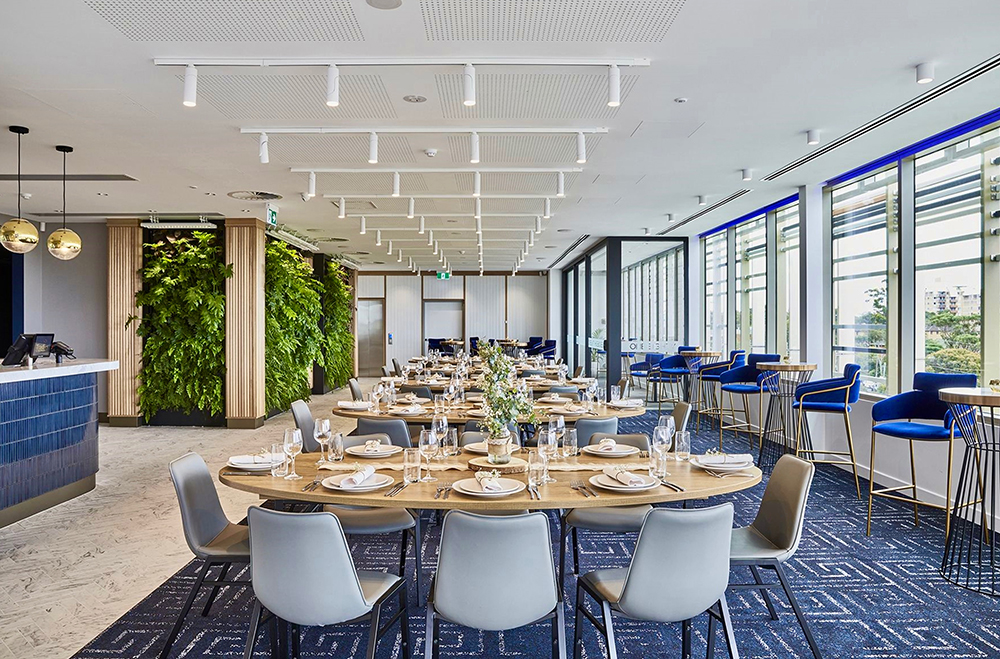 Tradies Caringbah received its 4 Star Interiors Certification from the Green Building Council of Australia in 2022 after extensive renovations focused on both sustainable and biophilic design. In One Eighty, three live plant walls, louvres for fresh air and expansive windows connect guests to the natural environment. Not only is this better for the environment, it has also been proven to reduce stress, increase creativity and positively affect mood. Exactly how you want your guests to feel!
Culinary delights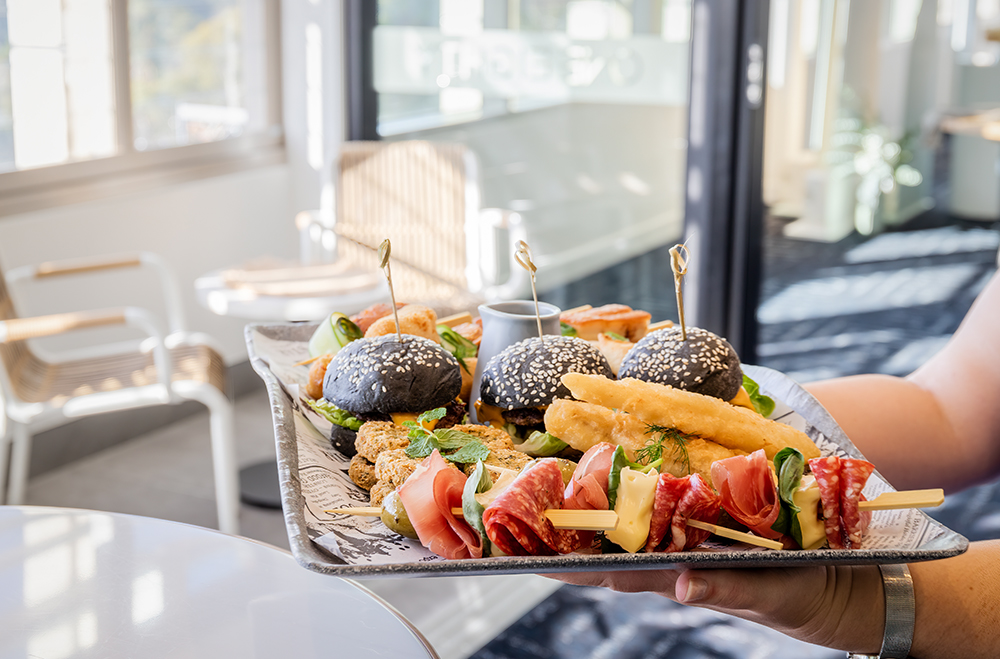 Catered by the same team of chefs responsible for the Club's popular Nor East Café & Bistro, the One Eighty food & beverage packages provide an array of choices from share platters and canapés to 3-course meals. With a focus on fresh, quality ingredients, One Eighty prides itself on catering to all tastes, occasions and dietary requirements.
Your event, your way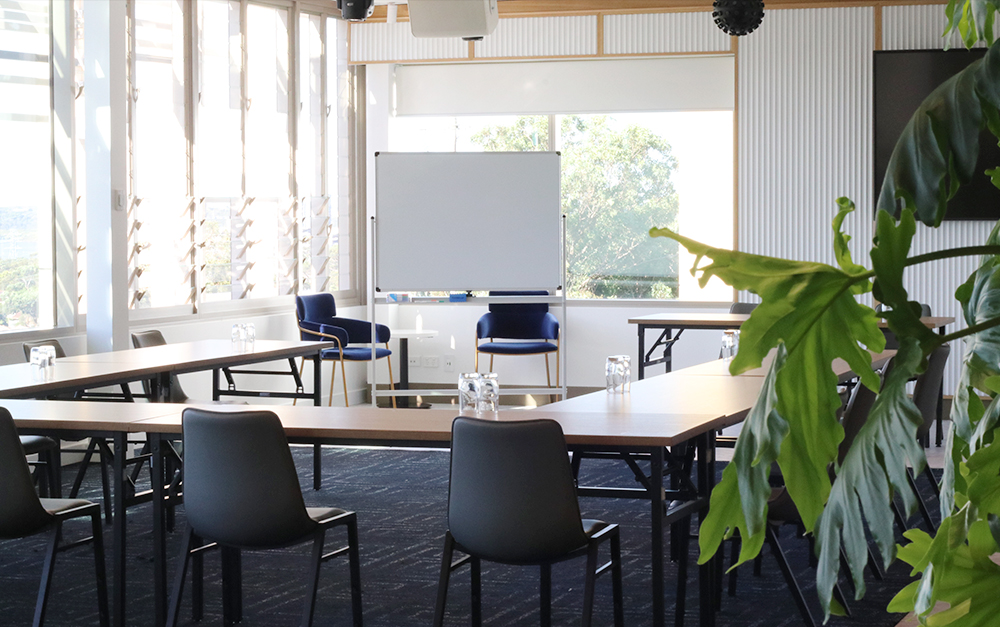 Encompassing the entire top floor of Tradies Caringbah with its own bar, bathrooms, winter garden and access via lift or stairs, One Eighty provides an exceptional level of privacy no matter what time of day. This level of privacy combined with its biophilic design and convenient location, make this space perfect for corporate events from training and meetings to auctions, seminars and corporate Christmas parties. With a variety of room set up options, AV equipment including wireless connectivity and experienced Event Hosts, Bar and Service staff, your event at One Eighty is smooth sailing.
One Eighty is proudly part of the Tradies Events Centre group. Across their 3 locations in the Sutherland Shire & Illawarra, the Tradies Events Centre caters for all events from 10 to 400 people.
www.tradies.com.au/caringbah/events
02 9540 1933
Tradies Caringbah 28-30 Banksia Road Caringbah 2229