The newest and most stylish Novotel in Sydney has officially relaunched making it the trendiest place to stay in Darling Harbour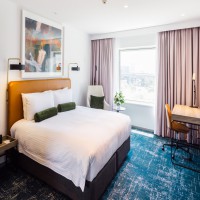 Conveniently located on the fringe of Sydney's CBD, the Novotel Sydney Darling Square (formerly Novotel Rockford Darling Harbour) boasts 230 newly refurbished guest rooms alongside 6 recently re – launched state of the art conference rooms.
Inspired by the neighbouring Chinese Gardens, the colour scheme, finishing and lighting of each guest rooms has been designed to capture the tranquillity of the gardens. The rooms' designs creates the feeling of an urban oasis and connects the hotel to its local community.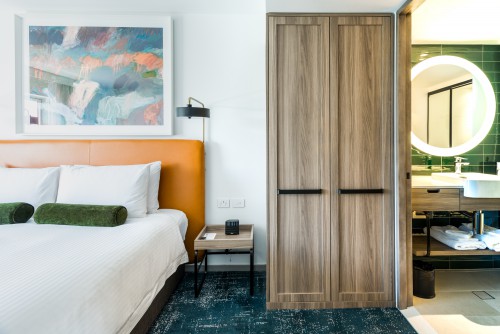 Along with stunning guest rooms, the Novotel Sydney Darling Square's 6 newly re – launched meeting rooms boast ample natural light and  feature leading edge technology that fully integrates with all types of devices to make the experience fully interactive.
The hotel also boasts a new restaurant; Pier St. Kitchen which now offers locals a brand new option for breakfast and dinner.  A modern and stylish setting makes the new Pier St. Kitchen the trendiest place to dine in Sydney's CBD. Utilising locally sourced Australian ingredients, sustainable proteins and seasonal elements to serve classic dishes with a modern Australian twist.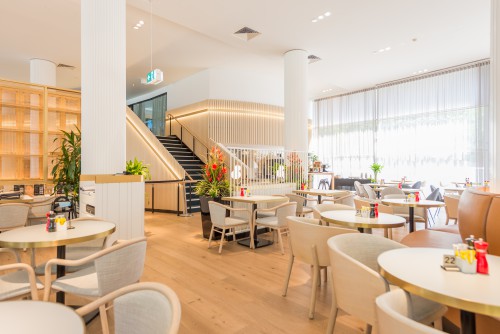 Located next to the new ICC Sydney and within a walking distance to attraction like Darling Quarter and Chinatown, the newly – relaunched Novotel Sydney Darling Square allows the business and leisure traveller to enjoy the city of Sydney whilst removed from its frenzy.
Company Contact Details:
17 Little Pier Street
Sydney, NSW, 2000
Email: H3021@accor.com
Phone: 02 8217 4000
Fax: 02 8217 4085