Staging Connections will now be known as Encore Event Technologies.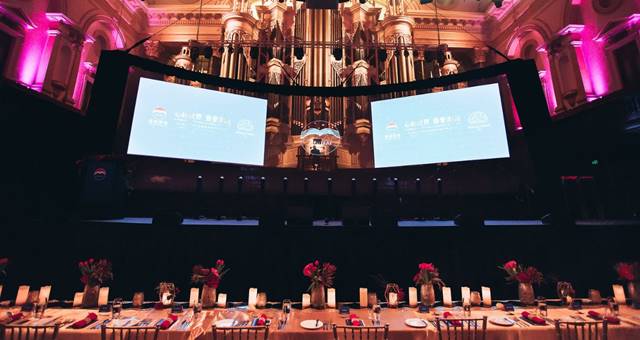 Staging Connections will now be known as Encore Event Technologies.
Earlier this year, Encore announced the rebranding of ETG Staging Connections in China to the Encore brand. The addition of the Staging Connections team in Australia, New Zealand and Fiji completes the rebranding process.
Becoming aligned with Encore will increase the company's staging and event production service offering and will bolster the brand's competitive advantage to service event planners and premium hotels worldwide, the company said in a statement.
Tony Chamberlain, Managing Director of the Encore Event Technologies group for the APAC region, believes the adoption of the Encore brand will be key to future success, as well as a distinct advantage for clients,
"As we expand throughout the Asia-Pacific region, we will continue to offer our network of partners and clients unmatched expertise, quality services and global resources. A single brand reflects the mutual values of both businesses and will enable us to truly function as one of the largest AV and event production networks within the industry.
What won't change is the quality of service our clients receive, or the talented team that deliver our clients' events."
Encore Event Technologies has grown significantly in Asia with in-house AV services in Singapore, South Korea, Thailand and the Philippines. The group also has locations throughout the United States of America and Mexico and are continuing to expand further.
Ken Sanders, President of Freeman Audio Visual, also commented on the recent developments,
"The rebranding of Staging Connections will provide our venue partners and clients with a single global resource that reflects our unwavering commitment to elevate their brand experience. We are very excited about the opportunities in the Asia-Pacific region — it represents the fastest-growing market in our industry and creates unmatched opportunities for our customers to build their brands through live events on a global stage."
Sanders continued, "We have worked with the Staging Connections team for many years and are delighted to be able to bring their industry and technical expertise, talented staff, and customer-first philosophy fully into the Encore Event Technologies brand."
Encore Event Technologies is owned by The Freeman Company, which includes in its portfolio Freeman, the world's largest brand experience company.