We've rounded up 10 of the best Melbourne venues to host your first events of the new year.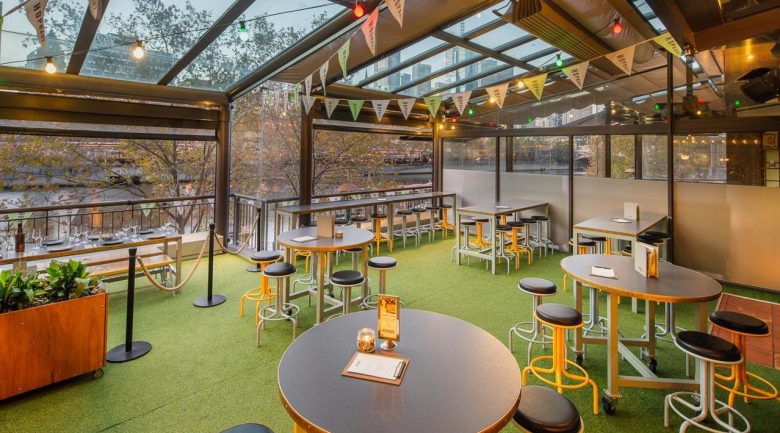 Looking for the perfect Melbourne venue to host your kick-off event?
You're in luck! Spice's sister publication A LIST Guide has rounded up 10 of the hottest Melbourne venues for your first event of the new year.
Ms Collins is an intersection of food, fashion, music and art. The space offers a blend of style and substance and caters to the forever young at heart.
The multi-level restaurant and bar is open for celebrations and corporate functions throughout the entire week. Home to 12 separate spaces or used as a whole venue, Ms Collins caters to small groups, as well as up to 850 people cocktail-style.
Diesel Bar & Eatery is located on Little Lonsdale St in the heart of Melbourne's CBD. The venue offers packages to suit every occasion and can hold functions and event seven days a week, morning, afternoon or evening.
Boasting high ceilings and street facing windows, Diesel's décor is what sets it apart from many other city venues, creating a space that is both ultra glamorous and functional.
The function and event space holds up to 400 guests for a cocktail-style function however smaller bookings can also be accommodated in one of their sleek VIP booths.
Garden State Hotel is a sprawling four-level wonderland set in the cosmopolitan heart of Flinders Lane. Each area tells a unique story, and each corner hides a surprise bursting to be explored.
A number of event spaces are on offer, from the Beer Garden, Rose Garden and The Observatory. Looking for a large venue for a big corporate group? Take over the entire venue, which can host more than 800 guests in total.
Roc's Jam Factory is a bar perfect for end of year celebrations, with top quality food packages and an array of the finest hand selected wines, beers and refreshing cocktails.
Roc's offers private event spaces for a range of group sizes, while the venue can be exclusively hire for up to 200 guests.
Discover Hophaus Bier Bar Grill, perched above the banks of the Yarra River at Southbank. A contemporary twist on a German beer and dining destination, Hophaus features a large bar, dining room, function areas, and a stunning first floor terrace overlooking Melbourne.
Hophaus provides a variety of function spaces offering versatile options for your next event of 20 to 180 guests.
Drawing inspiration from the streets of New York City, Alumbra offers an inviting backdrop of authentic warehouse brick facades, custom designed street posters and layered textures and furnishings.
Modular in design, Alumbra can cater for up to 850 guests cocktail style, or features five spaces that can be individually tailored for unique event sizes and requirements.
Ludlow Bar & Dining Room at Southbank is a destination restaurant, bar and function venue in Australia's culinary capital, Melbourne.
Ludlow offers a range of indoor lounges, private dining rooms and outdoor terraces for corporate events (breakfast, lunch or dinner), product launches, Christmas celebrations, engagements, birthdays and cocktail parties.
Set in and around the lovingly restored heritage cargo sheds on the Yarra's edge, Melbourne Public and Citizen Atrium can be found on the banks of Melbourne's newest drinking and dining secret, South Wharf.
Melbourne Public's iconic interiors are inspired by a 1920s industrial flair of polished brass, exposed beams and signature heritage features, and can be adapted to suit any occasion accommodating up to 1000 guests.
Pilgrim is an intimate Yarra River waterfront venue offering an all Australian beverage list and seasonally-inspired food menu.
Tucked below Federation Square, this unique architecturally designed venue is set to amaze with tranquil foliage, linear feature wooden beams, creatively circular windows and undisturbed Yarra River and iconic Melbourne Boatshed views. Pilgrim is the ultimate backdrop for your end of year party.
At it's core, Prahran Hotel offers everything you'd expect from your local pub – a charming public bar to share a beer with your mates, a restaurant, courtyard, private dining areas and dedicated function spaces.
But it's the addition of 17 oversized concrete pipes stacked to the skyline that has become the defining feature and drawn much attention from around the world.
Click here for more Melbourne venues.