Spring is in the air, bringing with it inspiration, optimism, and new opportunities, much like our new edition, out now in print and online.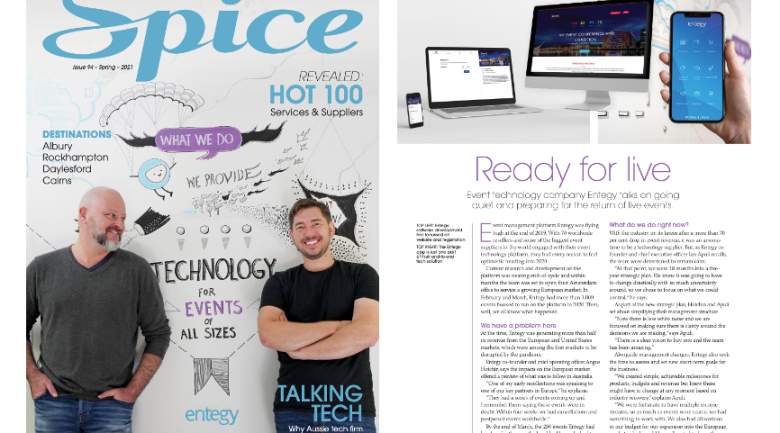 Spring is in the air, bringing with it a (much needed) renewed sense of inspiration, optimism, fresh ideas and new opportunities.
Scroll down to read the issue.
Hot off the press, the spring edition of Spice Magazine is now out in print and online, jam-packed with inspiring features, stunning destinations, and the latest in innovative technology for events of all sizes.
In our annual technology feature, Australian tech firm Entegy tells how it's preparing for the future of live events, and we take a look at the evolution of hybrid event technology and its ability to connect and engage better than ever before.
We reveal the 'Hot 100', bringing you the best service providers and suppliers in the business, as voted by you, then check out how two major venues have adapted to the current environment in our mega venues feature.
Ending on a high, we explore the best of our own backyard, taking you to five incredible destinations around Queensland, New South Wales and Victoria. From the booming food scene and culturally immersive experiences in Albury to luxurious new developments set against the tropical backdrop of Cairns and the Great Barrier Reef, there's no shortage of planning inspiration.
As always, we hope you enjoy the issue!
To receive future print copies of Spice Magazine, subscribe here.