Read about the latest tech, our Hot 100 Suppliers and Services, event trends and more.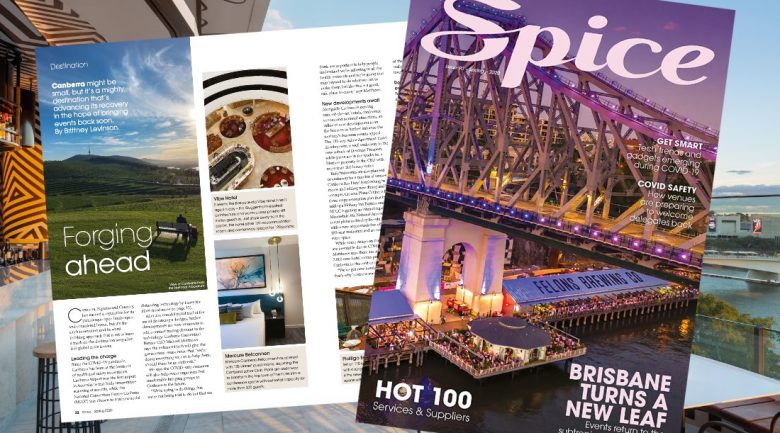 The Spring 2020 edition of Spice Magazine is out now, scroll down to read the full issue.

While putting together the Spring 2020 edition of Spice Magazine, we were reminded of the sheer determination and resilience the event industry is known for. Amid a global pandemic that has absolutely decimated the industry and left so many businesses struggling, there are shining examples of the true willpower event professionals have and their ability to keep going, even when times are tough.
It's therefore fitting that this issue includes our annual list of Hot 100: Services and Suppliers, showcasing the leading event businesses across 20 categories.
Also our annual technology edition, this issue highlights the emerging technology trends and innovations that have arisen amid the pandemic, as well as how adopting a virtual or hybrid event format can offer myriad benefits and opportunities for organisations during this time. We also check in with event and conference venues to see how they're preparing their spaces and staff to deliver COVID-safe events.
While there are some great positives emerging, it's certainly a trying time for the events industry. We look at how the COVID-19 crisis may be impacting the mental health and wellbeing of event professionals, and why it's important to seek help for yourself and others.
Our cover star Brisbane is springing back into events with the new season, while Canberra is fast becoming a bucket-list meeting and event destination as travel resumes.
The team at Spice are extremely thrilled to return to print with this issue, after going digital for our previous edition. We're excited to continue supporting the industry and sharing the stories that matter most to our readers. We hope you enjoy the issue.