Peak bodies and industry professionals have their say on the $130 billion package.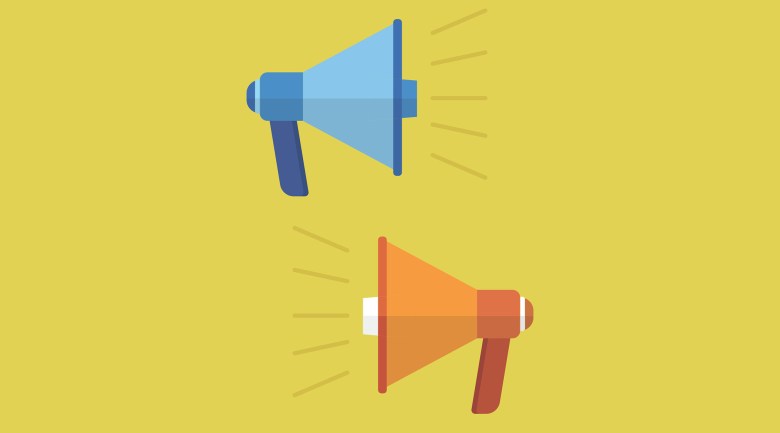 The tourism and events industry has welcomed the new JobKeeper wage subsidy, announced yesterday by the Federal Government.
The fortnightly wage subsidy of $1500 per person aims to keep as many Australians in jobs as possible, amid the COVID-19 pandemic.
The initiative will see the government commit $130 billion over the next six months to support an estimated six million Australians.
Prime Minister Scott Morrison confirmed via Twitter 113,000 businesses have registered for the package so far.
As of 8am today, over 113,000 Australian businesses have registered their interest in the new #JobKeeper wage subsidy of $1500 per fortnight for each employee. Our $130 billion plan is all about keeping Australians in jobs while we deal with this #coronavirus crisis.

— Scott Morrison (@ScottMorrisonMP) March 30, 2020
Peak bodies welcome the news
A number of industry bodies have joined forces to represent the events and tourism sectors, including Business Events Council of Australia, Tourism and Transport Forum, Accommodation Association, Cruise Lines International Association, Australian Federation of Travel Agents and Restaurant and Catering Australia.
Together, the collective of industry bodies praised the JobKeeper wage subsidy.
"This subsidy couldn't have come soon enough and will help to save thousands more tourism employees from being stood down and being forced to join the unemployment queues," the organisations said in a statement.
Meanwhile, Peter Shelley, managing director of the Australian Tourism Export Council, said while the package "won't protect every tourism job" it will support some of the businesses that can get the tourism industry back on its feet.
"This is about keeping the knowledge and skills of our industry connected and we welcome the wage subsidy the Federal Government has put forth today," he said.
Industry professionals have their say
Carlina Ericson, founder of the Australian Festival Industry Conference, said the JobKeeper subsidy is great for businesses across all industries.
"It's certainly welcome news for anyone in the events and tourism industry, who were the first to be impacted," she said.
"With a level of security in place, it means things can continue at a consistent pace instead of coming to a halt."
Stuart Munro, analytics specialist at Boxer ICT, which provides AI captioning for live events, said the initiative is a "wonderful, strategically important step forward for employers and employees".
"Right now, the biggest fear many have, is that they will have to reduce staffing levels heavily to get through the next three to six months," he said.
"If employers are incentivised to retain valuable staff, they don't lose the people that hold knowledge and relationships with customers.
"Encouraging sustained employment, right now, results in a healthier economy and one that allows more people to get through this together. If we do this, we all come out the other side stronger, and more resilient."
Bree Wailes, founder of events sales training specialist We Surge, said the JobKeeper payments won't save the events industry, but they will definitely make an impact.
"Each week I have had 30-60 events and weddings staff members reach out looking for new opportunities in venues, as they have been 'postponed' or 'let go' from their positions," she said.
"The JobKeeper payments will allow these integral staff members to be re-employed into their positions not only securing their jobs, but also giving the businesses an opportunity to build a recovery plan to gain back enquiries and clients when the world is ready (which it will be) to do so."
'Fight for survival'
The peak industry bodies say hotels and restaurants, business events, aviation, cruise and the arts and cultural sectors are losing billions of dollars per month due to the current COVID-19 crisis.
The tourism industry is estimated to be losing almost $9 billion every month due to the global pandemic, including $2.5 billion lost per month due to the shutdown of business events.
"We acknowledge all of the steps taken by the Federal and State and Territory Governments are entirely necessary to ensure the health and wellbeing of Australians, but we are now at a point where our industry and its people are in the fight for survival," the groups said.
Together the peak bodies have submitted a second letter to Prime Minister, demanding urgent support.
Have your say
Will the new wage subsidy make an impact on your business and staff?
Share your thoughts in the comments below, or get in touch at editorial@3.106.139.61.
Find out more about the JobKeeper wage subsidy, including eligibility criteria and how to apply here.