All the news and inspiration you need to produce outstanding events.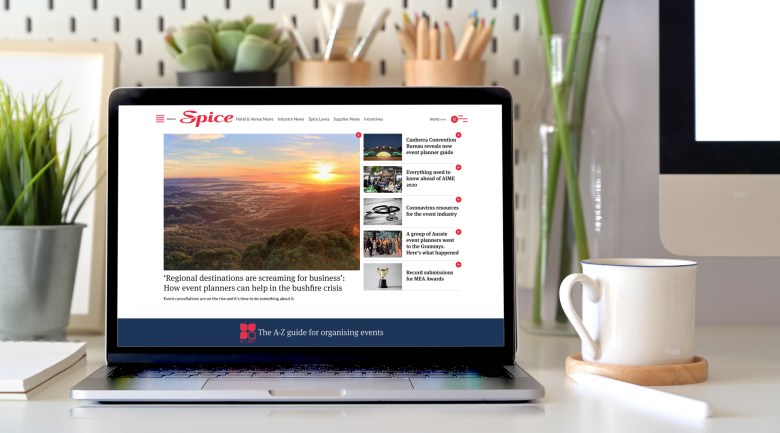 At Spice News, we know event professionals are some of the busiest people around, so it's not always easy to keep up to date with the latest event industry news.
That's why our twice-weekly newsletters are the perfect solution, delivering your event news and inspiration fix directly to your inbox.
It's free to sign up to our newsletter mailing list here.
On our website, you'll find all the latest news headlines covering all things meetings, incentives, conferences and exhibitions. This includes venue openings and updates, hotel news, supplier news , as well as inspirational case studies, profiles and educational how-to articles.
Do you know about our print magazine?
Spice Magazine is our quarterly print publication, which takes a closer look at industry topics and delves deeper with feature articles.
Our destination features are much-loved by our readers, detailing all the best places to host events, stay, dine and explore across Australia and the world.
You can join our print subscription list here.
One more thing…
Our sister directory, A LIST Guide, is Australia's only print and digital event directory and the A to Z guide for organising events.
A LIST Guide is a handy tool to help event organisers, PCOs, EAs and PAs produce amazing events all over Australia.
Stay up to date with the latest event venues and suppliers, planning inspiration and special offers here.