Australians can apply for the $1500-per-fornight payment from today.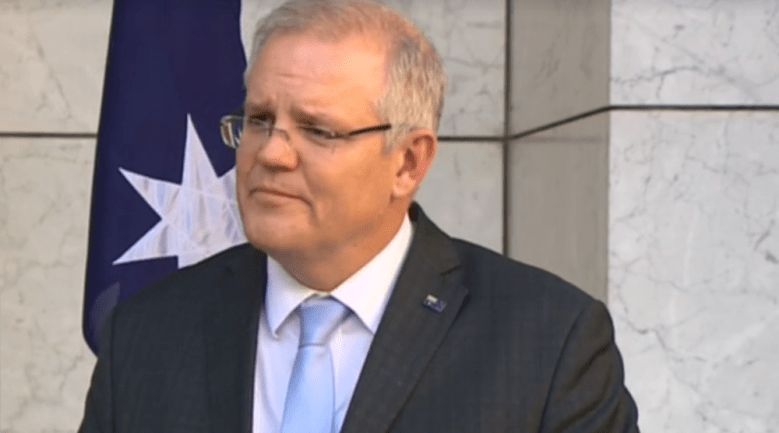 Prime Minister Scott Morrison announcing JobKeeper in March 2020
Prime Minister Scott Morrison has today announced a new JobKeeper wage subsidy, designed to keep Australians in jobs amid the COVID-19 pandemic.
"Today I announce that we are committing $130 billion over the next six months to support the jobs and livelihoods of what we anticipate will be six million Australians who will need that lifeline in the months ahead," Morrison told media.
"Today we are introducing a $1500-a-fortnight JobKeeper payment, to keep Australians in jobs even when the work dries up.
"We will pay employers to keep paying their employees, and make sure they do."
Morrison said the plan will support business of varying sizes and will consider all Australian workers equal, despite what they might earn.
"Our plan will see our businesses large and small right across our entire economy share the load with our welfare system to deliver these important income supports," he said.
"Our JobKeeper plan sees every Australian worker the same way, no matter what you earn. There is not more support for some as there is for others.
"If one person falls on a hard time, if anyone falls on a hard time, it's the same hard time. We're all in this together."
Federal Treasurer Josh Frydenberg said the payment will give working Australians the best chance of keeping their jobs.
"It will be available to full and part time workers, sole traders, and in the case of casuals to those who have been with their employer for 12 months or more," he said.
How to apply for JobKeeper payment
Employers and sole traders will be able to apply for the JobKeeper payment from today (30 March 2020) through the Australian Tax Office.
The payments will flow from the first week of May and will be backdated to today.
If employees have been stood down by their employer since March 1, they are still eligible for these payments.
To be eligible, their payments will need to have fallen by 30 per cent or more.
Find out more about the JobKeeper wage subsidy, including eligibility criteria and how to apply here.