Everything you need to know about the latest funds.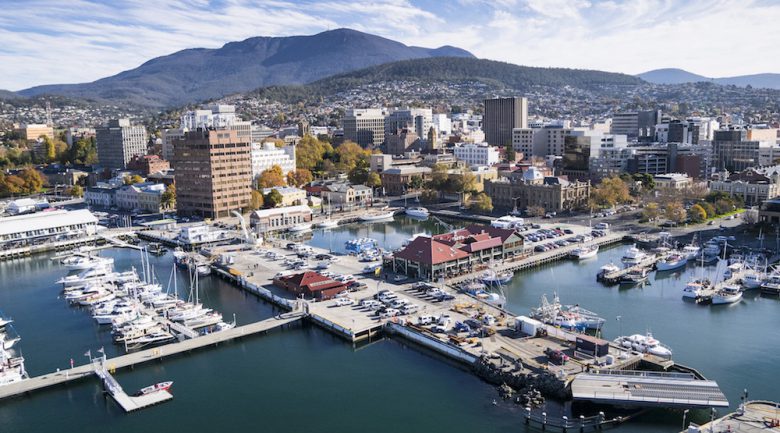 Hobart, Tasmania (Stu Gibson)
While the Federal Government's $50 million support package for business events continues to face criticism, at a state and territory level, convention bureaux are launching their own funding packages to boost event bookings.
Spice News caught up with Australia's convention bureaux to find out what business events support is currently on offer to planners:
NEW SOUTH WALES
On 25 March, the NSW Government announced $5.5 million for a Business Events Industry Support package to assist the business events sector in Greater Sydney and regional NSW.
The Kickstart 2021 Sydney Business Events Fund allows event organisers anywhere in Australia to apply for a cash incentive of up to $90,000 in matched funding from the NSW Government for a new business event taking place in Greater Sydney, Newcastle or Wollongong between now and 31 December 2021.
The funding can be used to offset venue costs including venue hire, catering and audio visual, for events ranging from 50 up to 900 people.
The package adds on to the NSW Regional Business Event Development Fund, offering grants of up to $30,000 for business events in regional locations.
Grant funding is still open until 30 April 2021 or until the pool of funds available have been allocated.
QUEENSLAND
Tourism and Events Queensland launched the National Business Events Program in early March, in a bid to attract national conferences, conventions and exhibitions to the Sunshine State.
With submissions open until 30 April 2021, organisers can apply for funding between $17,500 and $95,000 based on $50 per in-person delegate for a two-day event or $100 per delegate for events running for three or more days.
The Queensland Government has also pledged $200,000 in a new funding package to support Indigenous festivals and events.
TASMANIA
While the Tasmanian Government's funding package for event businesses wrapped up late last year, applications are now open for the Business Events Attraction Fund.
Facilitated by Business Events Tasmania, the funding offers both delegate boosting support and business event sponsorship.
Delegate boosting support can equate to up to $150 per delegate, based on the return on investment the event brings to Tasmania.
The state has also recently launched a the Regional Visitor Attraction Hardship Grant Program, providing direct financial support to regional tourism and hospitality businesses who are experiencing financial stress as a result of COVID-19 travel restrictions.
SOUTH AUSTRALIA
While a specific COVID recovery package hasn't been announced, the team at Adelaide Convention Bureau can offer tailored financial support for organisers who choose Adelaide as their business event destination.
NORTHERN TERRITORY
For organisers considering the Northern Territory for their business events, the state government offers funding assistance for qualified corporate meetings, conferences, conventions, exhibitions and incentives.
The Northern Territory Business Events Support Fund can support organisers with financial assistance of $100 per delegate.
VICTORIA
On 8 April, the Victorian Government launched a new program that will offer funding of up to $25,000 for eligible events including conferences, exhibitions, workshops and seminars.
The grants can be used to fund venue hire, accommodation, transport and other event costs, with 50 per cent payable before the event commences to minimise any financial risk.
WESTERN AUSTRALIA
For a limited time, Business Events Perth is offering up to $25,000 to eligible business events to lock in a must-see headline speaker, with the overall goal to boost event registrations.
The new funding package is in addition to Business Events Perth's existing subvention funding, available for business events and incentives hosted in Western Australia, plus the Event Here Now funding program for local events.