A total of 86 organisations have been chosen for the funding program.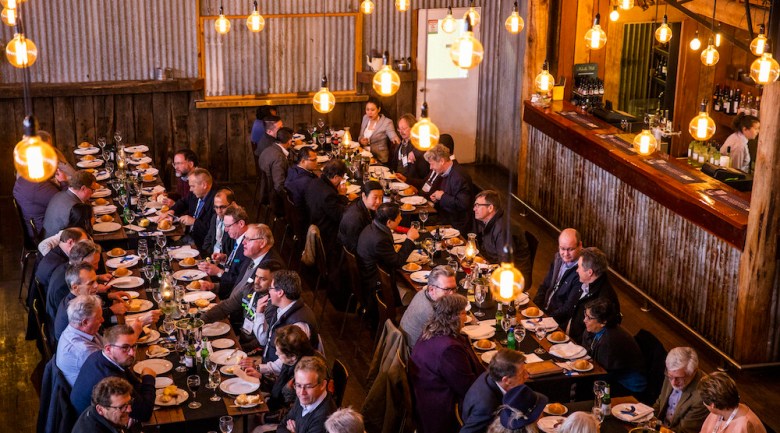 Conference delegates enjoying a dinner event at Echidna Gully, Armidale. Image credit: Destination NSW
Tourism Australia has completed its Business Events Boost Program, with 86 organisations set to benefit from the $1.5 million funding.
Announced in June, the program aims to kick start domestic business events and help support the local industry in lieu of international business.
A total 189 applications were received since July, each seeking funding for industry-led marketing and distribution initiatives.
Successful applicants include a range of cities and regional destinations, venues and key business events products and experiences.
The funding will assist with various programs and activities including the development of digital assets, virtual site inspections, digital marketing and social media campaigns targeting corporate decision makers, event planners and media.
Tourism Australia executive general manager events Penny Lion was impressed by the calibre of ideas submitted.
"Our team has had the challenging job of awarding projects to receive support from the $1.5 million fund announced earlier this year as part of broader efforts to assist the industry prompt a restart to business," she said.
Further to the program, Tourism Australia is planning to ramp up its domestic marketing campaign to motivate corporate and association decision makers to host a business event.
The Event Here This Year campaign that debuted as part of bushfire recovery efforts earlier this year, is being evolved to sell the value of face-to-face connection and encourage businesses to hold events while international borders remain closed.