The two large-scale conventions are first-time events for the city and are expected to bring in a combined contribution of $35 million to the Queensland economy.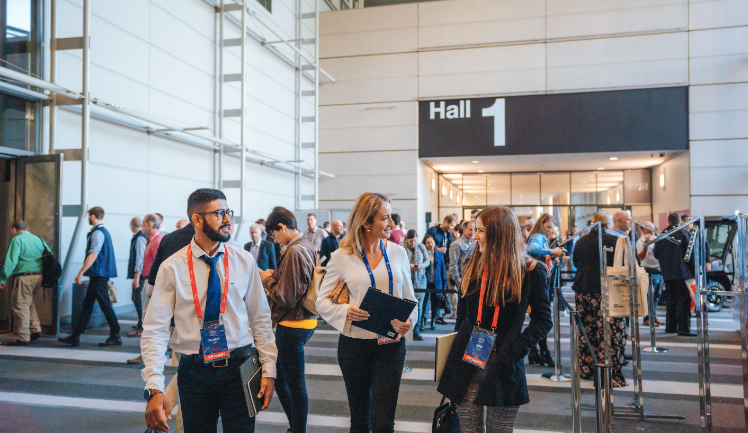 Brisbane has secured two large-scale, US based conventions which, combined, are expected to inject $35 million into the Queensland economy and deliver 58,000 room nights.
The Convention of Zonta International 2024 and Baptist World Congress 2025 will be held at the Brisbane Convention & Exhibition Centre (BCEC), which partnered with Tourism Australia, Tourism & Events Queensland and the Brisbane Economic Development Agency, to secure the first-time events for Brisbane and Queensland.
Following on from the success of the Australia & New Zealand Zonta Centennial Convention at BCEC in 2021, which attracted 900 delegates from across the region, the 2024 event will serve as a platform to amplify Zonta International's strong advocacy of women's rights and climate change. The organisation has more than 1,100 clubs with over 27,000 members in 64 countries.
Meanwhile, the Baptist World Congress is expected to welcome more than 6,000 delegates to the city, with more than 5,000 of those coming from overseas.
Brisbane's reputation as a safe and welcoming destination, combined with BCEC's appeal at the top of world venue rankings, accessibility and variety of accommodation options, were all factors in the selection of Brisbane as the host city.
BCEC general manager Bob O'Keeffe AM said securing two such high-profile, first-time international events for Brisbane was further indication of a strong Queensland's economic recovery.
"These are but two of 77 conventions confirmed for BCEC during 2021, ensuring a strong pipeline of Business Events into the future for Brisbane and Queensland and boosting the city's appeal as a destination leading into the Brisbane 2032 Olympics," O'Keeffe said.
Both conventions share a tradition of significant numbers of accompanying partners at events, and a strong demand for tours and visits to regional Queensland and other parts of Australia is expected.