Aviation industry decision makers will land in Brisbane in 2019, for the 145th IATA Slot Conference.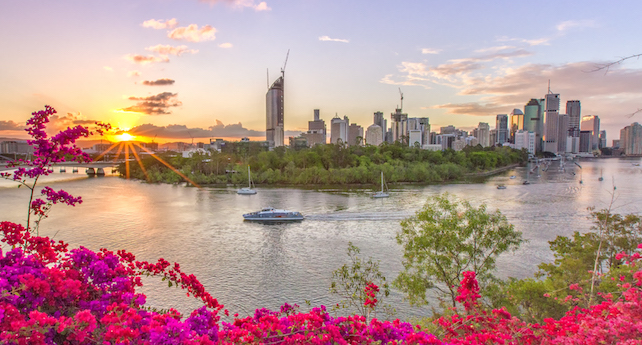 The IATA Slot Conference will showcase Brisbane on the world stage.
The IATA Slot Conference will showcase Brisbane to a global audience.
More than 1200 aviation industry leaders from over 230 global airlines will descend on Brisbane in 2019 for the 145th International Air Transport Association (IATA) Slot Conference.
Taking place on 12-15 November, 2019, the bi-annual conference sees airlines and airports come together to negotiate slots that will give them the best possible schedule to offer their passengers.
A consortium including Brisbane Airport Corporation (BAC), Brisbane Marketing, Tourism Australia, Tourism and Events Queensland and Brisbane Convention & Exhibition Centre (BCEC) joined forces to bring the conference to the Sunshine State.
"Being the host airport and city for this global conference is critical in keeping our city and state front of mind for key route development decision makers from around the world," says BAC CEO Gert-Jan de Graaff.
"There is enormous competition for airlines to secure the best 'slots' at key airports and with Brisbane's new runway coming on line in 2020, now is the time for airlines to be securing highly sought-after peak time slots to enhance and grow their operations."
BCEC general manager Bob O'Keeffe says the centre is honoured to have played a part in securing the event.
"Hosting the 145th IATA Slot Conference 2019 will build on the momentum of the successful hosting of the Routes Asia Conference held earlier this year and continues the centre's strong association with the aviation industry," he says.
The conference also gives Brisbane the opportunity to showcase its offering to a global audience.
Tourism Australia managing director John O'Sullivan says the conference was secured with the assistance of the Business Events Bid Fund, which was announced in March this year.
"Sustainable aviation capacity is crucial to Australia's visitor economy and a key focus of Tourism Australia's work," he says.
"Securing next year's IATA Slot Conference is part of an broader strategy for aviation development, alongside Routes Asia and World Routes.
"Bringing this influential group of decision-makers to Australia next year is a real coup and will certainly help ensure we remain top of mind in an increasingly competitive marketplace."