The NSW Deputy Premier today unveiled working designs for the Sydney Opera House upgrades.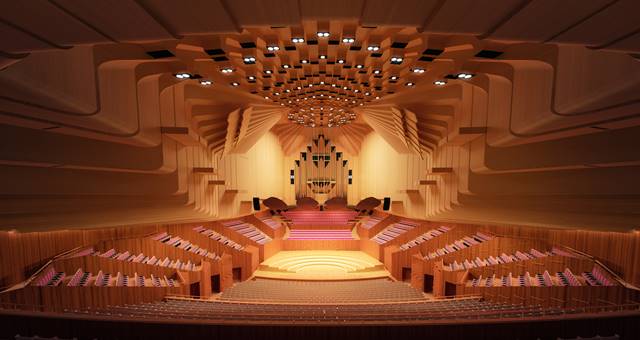 The upgraded Concert Hall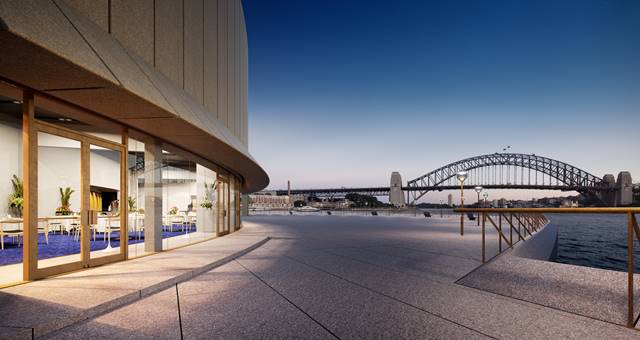 The NSW Deputy Premier and Minister for the Arts, Troy Grant, today unveiled working designs for the largest program of upgrades to the Opera House since it opened in 1973.
The renewal projects will open more of the Opera House to the public, improve access and ensure it meets the needs and expectations of audiences, artists and the 8.2 million people who visit each year.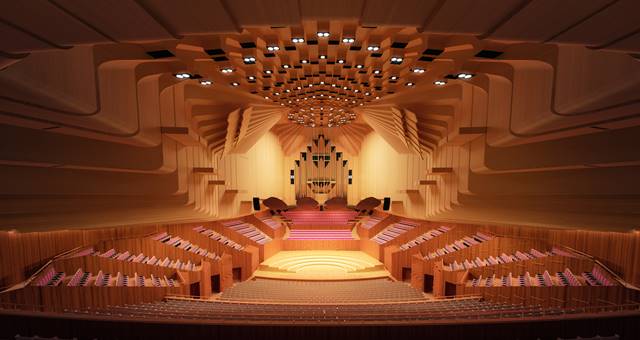 The NSW Government has committed $202 million from the Cultural Infrastructure Fund to the Renewal plans revealed today, which will include upgrades to the acoustics, accessibility, efficiency and flexibility of the Opera House's largest internal performance space, the Concert Hall, which hosts world-leading classical and contemporary musicians, speakers and other performers; a transformation of the office spaces into a new Creative Learning Centre, a dedicated place for children, families and young people; removing the existing intrusive marquee from the Northern Broadwalk, and building a premium Function Centre within the building envelope; and creating a welcoming, car-free entrance under the Monumental Steps, and improve access to a more comfortable and inviting main foyer.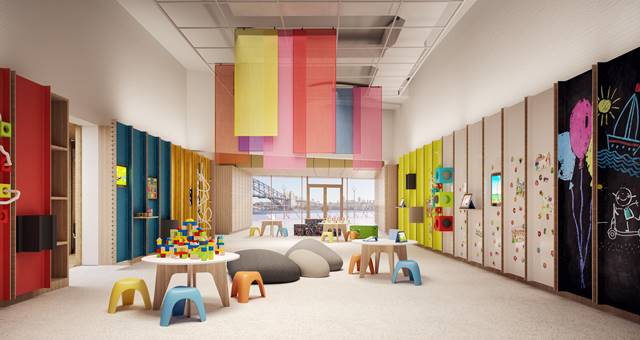 NSW Deputy Premier and Minister for the Arts Troy Grant said,"The Sydney Opera House is the symbol of modern Australia. It is our responsibility as custodians of this extraordinary place to maintain and renew it for all Australians.
"That's why we are investing more than $200 million in these wonderful projects, which represent the biggest upgrade to the Opera House since it opened 43 years ago."
The largest of the four NSW Government-funded projects, the Concert Hall upgrade is expected to take 18 months to complete. Construction will begin in mid-2019 and the hall will reopen with the SSO's 2021 season.
In addition to the four projects revealed in today's designs, the first stage of renewal also includes a $45 million self-funded project to replace the 'engine' in the Opera House's second-largest internal performance space, the Joan Sutherland Theatre (JST). Announced in June 2015, the Theatre Machinery Project will improve the safety and reliability of the JST, which will close from May to December next year, during construction.
The renewal works will be staged so that audiences and visitors can continue to enjoy world-class experiences at the Opera House while these critical upgrades are completed. When the Joan Sutherland Theatre closes for seven months in 2017, the Opera House's five other performance stages, its food and beverage outlets, tours and on-site facilities will remain open and fully operational. This same will be the case during the Concert Hall closure.