According to Melbourne & Olympic Parks director of people and culture, Megan O'Reilly, being truly valued, trusted and knowing the difference they make is key.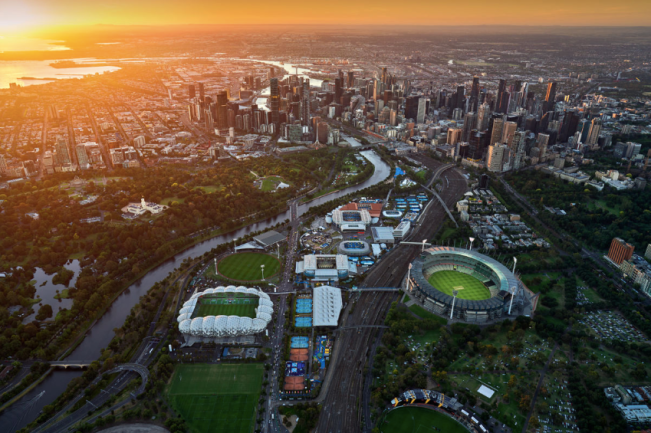 Melbourne & Olympic Parks is an organisation that employs 144 people, plus a casual event workforce of up to 700, to operate and maintain the precinct's event venues and open spaces for year-round enjoyment.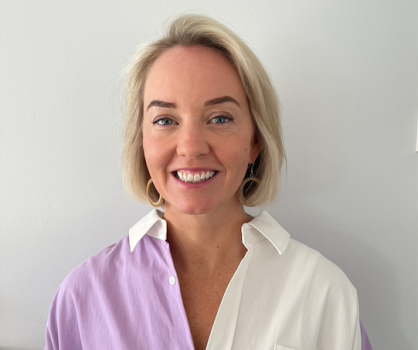 According to Melbourne & Olympic Parks director of people and culture, Megan O'Reilly, in this incredibly tight jobs market it is employers getting the basics right that people care about. Being truly valued and trusted works – gimmicks don't.
Trusting your staff to make decisions that work for them, providing true flexibility, real tangible rewards and recognition and holistic health and wellbeing cannot be overlooked. Or employees will vote, and are voting, with their feet.
Here, O'Reilly shares her insights and observations, and some of the nuances for consideration for employers in the event sector who are more likely to have a high-casual split.
What do employees really want?
 (Here's a hint: Being truly valued, trusted and knowing the difference they make is key)
It's the $23,000 question (the approximate cost of hiring a new employee) employers are asking. Especially following the latest jobs data which saw Australia's unemployment rate dip back down to record lows.
It doesn't matter how trendy a brand is, or how cool an organisation's clients are, the job market is very competitive. There are plenty of jobs to fill and employees, rightly, have high expectations from employers.
We're still recovering from two years of COVID disruptions and are now facing increasing uncertainty in a volatile market. People are becoming more introspective and are increasingly questioning what serves or no longer serves them. Job included.
Terms and trends like the great resignation, the great rethink and quiet quitting have been used to explain employees' needs but regardless of label, it all boils down to the fundamentals.
So, what do employees really want?
1. Growth and development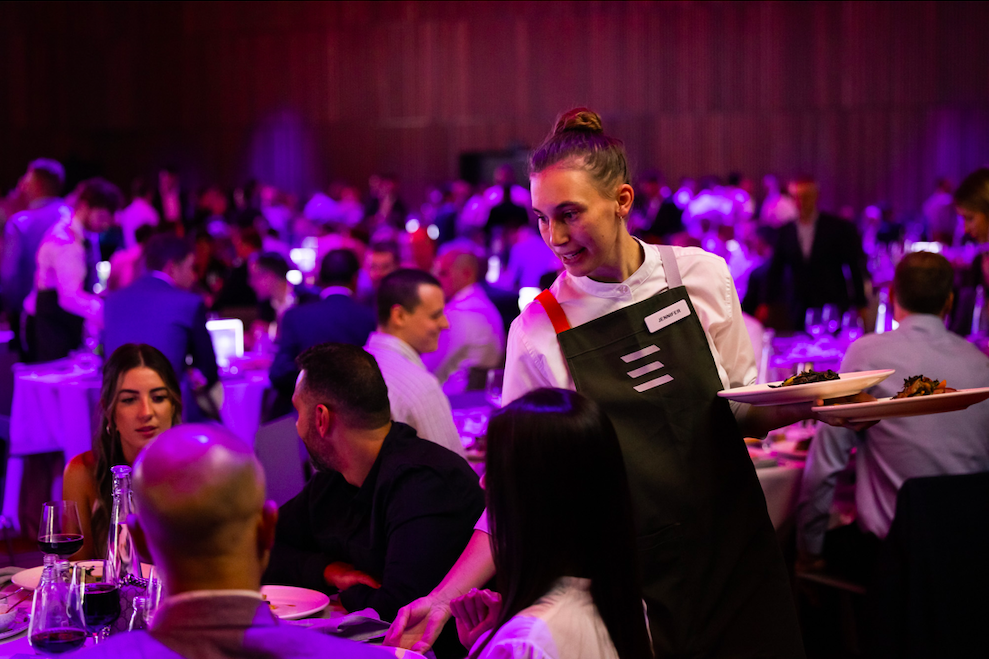 As managers of a majority casual workforce, we know that both permanent and casual employees appreciate professional development opportunities which ensures those who are looking to progress in their career can do so, expanding their skillset.
Whether it be on-the-job training through coaching, mentoring, learning programs and job shadowing, to formal external training that adds qualifications, employees are favouring employers that provide opportunities for them.
We often attract recently graduated event and operational professionals on a casual basis who are looking to get a foot in the door in the industry or just want somewhere fun and interesting to work.  Because of the sheer size, volume and scale of the events and experiences we host, there's so many opportunities for job movement to learn something new. As such, many of our casuals stay for years, even decades, and/or transition into permanent roles and progress to become leaders and managers.
For example, our Head of Procurement, Daniel Oberin, started his career with us as an operations casual in 2015, while studying at university. He's worked in various areas of the business including operations, merchandising, risk and compliance until most recently, the newly created procurement team.
2. A purpose-driven and positive work culture
More than ever, employees are looking for jobs with purpose, jobs that align with their values, and where they understand how they contribute to the big picture. This then equates to a much more engaged, productive, and collaborative workforce. If you don't understand how you contribute, coming to work can feel menial.
3. True flexibility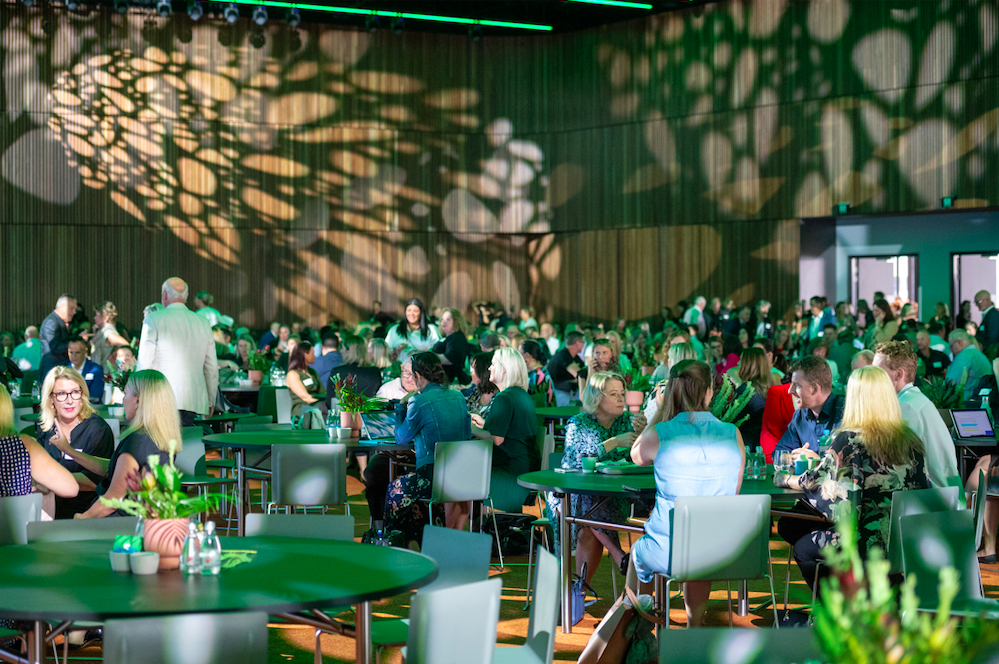 We all have lives outside of the workplace. Employees, especially the next generation, are no longer prepared to hide this and are demanding employers accommodate their lives. There is a very strong desire for freedom of choice and autonomy – with employees preferring fluidity and being trusted to make choices that work for them. For casual employees, we are noticing more people working less often – they're more discerning around their shift choices to strike the right balance.  They also appreciate being able to come and go around major life events like a study or travel break.
Della Harris, a chart-topping country music star, has been working with us casually for 15 years. Now in the workforce planning team, she balances her music career needs and another part time role around working on some of the nation's most exciting events.
4. Holistic health and wellbeing
This doesn't mean gimmicks, employees want genuine health and wellbeing programs and initiatives that work to address fatigue, burnout, stress and relationship building post-pandemic. It could include extracurricular activities like yoga, meditation, or health checks but they need to be part of a more holistic program or policy that puts the employees' wellbeing at its core.
5. Reward and recognition
High performers and long-serving employees want to feel valued and have their hard work noticed and appreciated. At a base level, formal regular performance and growth reviews are expected. Beyond this, there's a growing expectation for outstanding performance and loyalty bonuses like extra leave or flexibility, awards, stipends for professional development or sabbaticals. At Melbourne & Olympic Parks, we present two outstanding achievers with a $5,000 bursary to be used towards their professional development at our annual 4ULIVE event and run campaigns throughout the year which recognise the event workforce for performance and outcomes with align with our values.
It might sound simplistic, but employees care about how they're treated, trained, remunerated, and rewarded. They're looking for employers that have taken lessons from the last two years and changed, and who are cognisant of the challenging times ahead.
It's then up to employers to keep up with what's important to them. This can be done through regular feedback loops where employers listen, learn, action and test solutions until they nail what works.
In doing so, employees will feel valued, recognised, heard and secure, and more fulfilled in their roles, rewarding employers with loyalty and productivity.