Young Leaders program aimed at nurturing talent and propel growth of the incentive travel sector.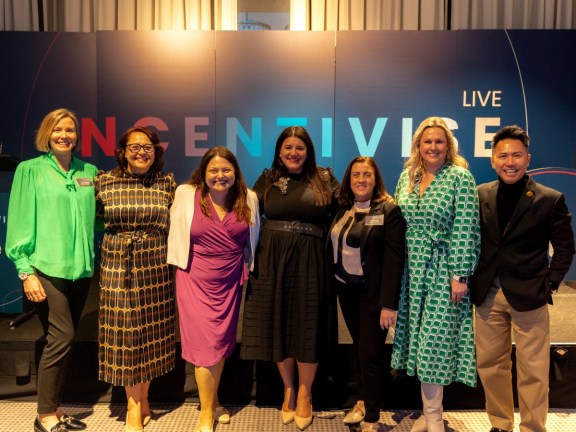 SITE ANZ Board members
The Society of Incentive Travel Excellence (SITE) Australia has formed a strategic partnership with Destination Gold Coast aimed at shaping the future of the incentive travel industry.
Incentivise Live, SITE Australia and New Zealand's recent conference, marked the launch of the partnership of the Young Leaders Program.
President of SITE ANZ, Nicole Tingey, said the plan is to increase the appeal of the Incentive travel Industry not only as an employment opportunity but as a career choice.
"In a time when human resources are stretched, particularly within the incentive travel industry, Destination Gold Coast is using this unique opportunity to demonstrate its forward-thinking approach and commitment to building a pipeline of talent for the future," Ms Tingey said.
Destination Gold Coast's Head of Business Events, Brooke Campbell, is enthusiastic about the partnership that aims to create a sustainable talent ecosystem that will empower individuals to embark on a journey within the incentive travel sector.
"Our partnership signifies a shared vision to foster excellence in the incentive travel industry," Ms Campbell said.
"Together, we will inspire, educate, and nurture talent, ultimately shaping a brighter future for our industry."