The boys behind The Island and Pelicano have launched their latest waterborne scheme.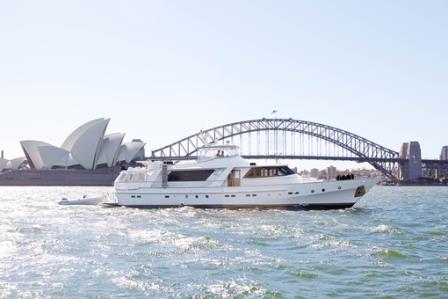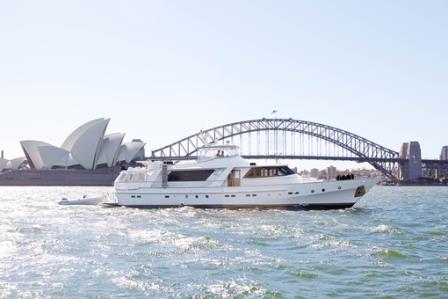 Adam Abrams and Julian Tobias, the boys behind The Island, have launched their latest waterborne scheme in partnership with the Pelicano's Daimon Downey and Tim Holmes a Court.
The Boat is a 95ft luxury cruiser that is available for charter in Sydney Harbour. Originally commissioned by recently deceased child celebrity Shirley Temple in 1973, The Boat was built in Italy and retains the elegance and style associated old Hollywood.
Recently undergoing a multi-million dollar refurbishment, The Boat has already hosted A-Listers such as Stephen Dorff, Adrian Brody and Nina Dobrev on their Sydney visits.
The fully staffed event space, set over three levels, can cater for up to 45 guests for day trips or extended stays and is available for hire immediately.