Rawsons is set to revitalise the dining scene in Sydney's north-western suburbs.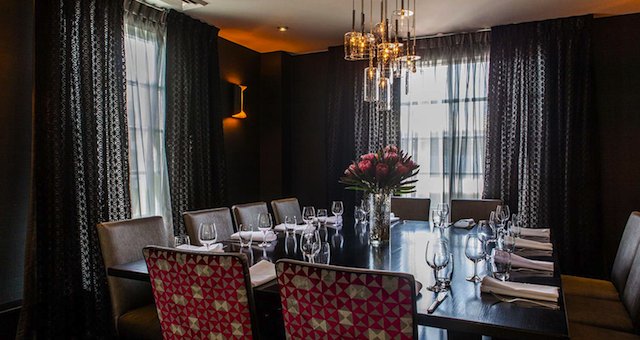 Rawsons is set to revitalise the dining scene in Sydney's north-western suburbs.
Headed up by ex-Flying Fish and Wildfire executive chef Nick Whitehouse, the opening of Rawsons signals a new dining direction for The Epping Club.
"Our guests can expect a clean, bold style that aims to produce a 'wow' reaction. Each dish tends to feature three or four key ingredients that bring out the best in a familiar protein in an unfamiliar way," said Whitehouse.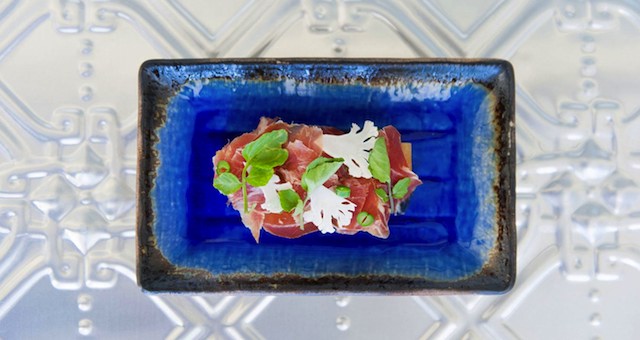 This approach is brought to life on the menu with dishes like 'raw clams', which have a distinctive smoked bacon flavour, making an appearance as a rotating special and 'free range chicken breast 'al mattone' (meaning cooked under a brick), stone fruit, dressed grains and jus vinaigrette' as a signature main.
"There will be a range of verbal specials each evening that give us the opportunity to create something special with produce that may not otherwise fit on the menu. These will be about experimental flavours and unique theatrics to surprise our guests," said Whitehouse.
For those hunting out a casual bite there is a (nearly) raw bar menu featuring 'Hawkesbury River 30 second squid' and 'barely seared prawns with garlic butter powder'. With seating overlooking the open kitchen, diners can take in all the theatre of food preparation while enjoying a cocktail and a bite.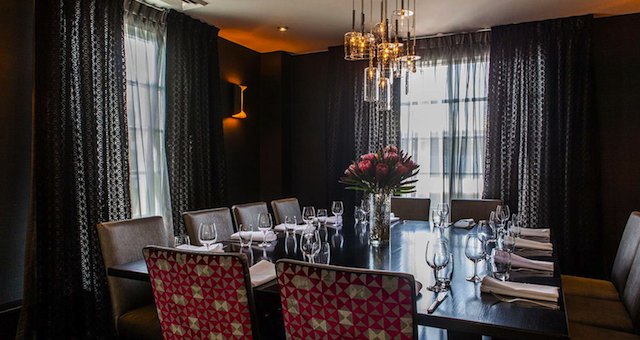 The décor has a cobbled European feel juxtaposed against lush drapery and a contemporary cellar wall that encloses one of two private dining spaces. At the entrance to the venue is a custom meat fridge where logs of premium beef sit atop sea salt flakes and aromatic herbs for up to four weeks to intensify in flavour.
Rawsons is located at The Epping Club at 45 Rawson St, Epping NSW.