Stanley Street in Sydney's Darlinghurst welcomes a new Malaysian hawker-themed bar and restaurant.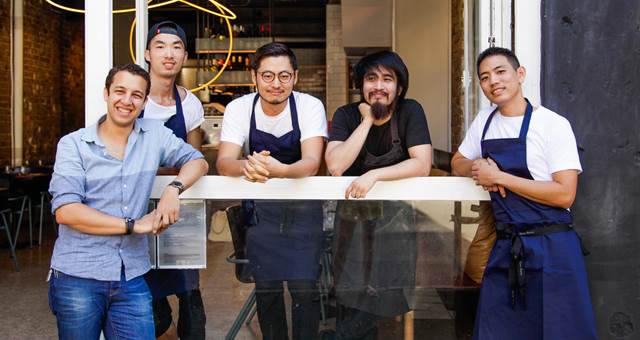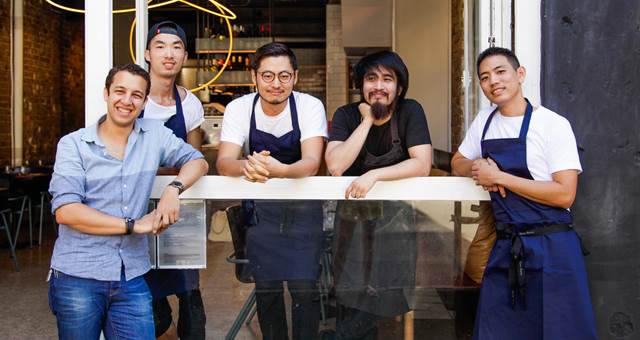 Stanley Street in Sydney's Darlinghurst welcomes a new Malaysian hawker-themed bar and restaurant.
Changing perceptions of Malaysian food, owner Derek Puah and owner and executive chef Zacharay Tan are introducing Sydneysiders to hawker-style street eats from Penang for breakfast, lunch and dinner.
Moving away from a focus on the signature brunches at Devon Café and Devon on Danks, Tan has sought to explore a different concept with the street food he grew up with in Penang.
"There was a gap in Sydney food for Malaysian hawker food where people could go to eat and drink in a casual space, and Lazy Suzie includes many traditional dishes but using native Australian produce," said Tan.
"I spent a month last year in Malaysia eating and drinking in Penang to research the street food by hawkers who have been perfecting their craft for years."
Offering a new take on Malaysian cuisine, signature dishes include Lam Mee birthday noodles, Penang char koay teow, Hainan-style silken tofu with Australian succulents, and the ABC shaved blue-pea flower ice with bubur cha cha and taro ice cream adding a colourful touch to the sweets selection.
Bar manager Marco Oscar Oshiro Giron (ex Cruise Bar) has created a quirky cocktail list, drawing inspiration from street food flavours.
"I wanted to pay homage to Malaysian flavours in drinks derived from the Kopitiams (coffee shops) and mamak stalls, but putting a twist on them in a non-conventional way," said Giron.
Ingredients like pandan, jasmine and lemongrass make an appearance, with signature drinks including the Rama-Rama Spritz (gin, blue-pea flower, jasmine, citrus, dandelion and Burdock bitters), Kopi Tiam (cognac, cold drip coffee liqueur, coconut, cardamom and espresso), and Teh Tarik (whiskey, rosemary, green tea, nashi pear, teapot bitters).
Opening for brunch over the weekend, Lazy Suzie incorporates Zach's signature pan-Asian twist on breakfast food, with the Lazy Suzie Scotch egg, roti B.E.L.T, and buttermilk pancakes with banana and roasted coconut ice cream, together with a selection of Devon Café pastries.
With a fit out by Matt Woods Designs, Lazy Suzie features a deliberately moody atmosphere, seating up to 50 people. A striking interlocking neon light sculpture is a loose and tongue-in-cheek reference to the lazy Susan of old, while the venue features natural, recycled and locally sourced materials. Fire-charred timber, oxidised copper, steel and marble create a dark and intimate experience.
Lazy Suzie is open for lunch and dinner Monday-Saturday and brunch Saturday and Sunday only.
Lazy Suzie is located at 78 Stanley Street, Darlinghurst.