Dexus will launch a new meeting space in the Sydney CBD on 12 October, 2016.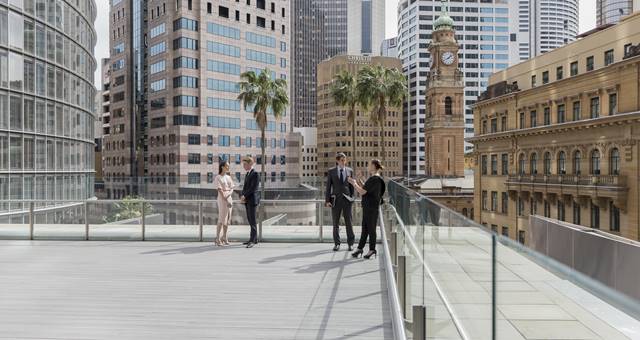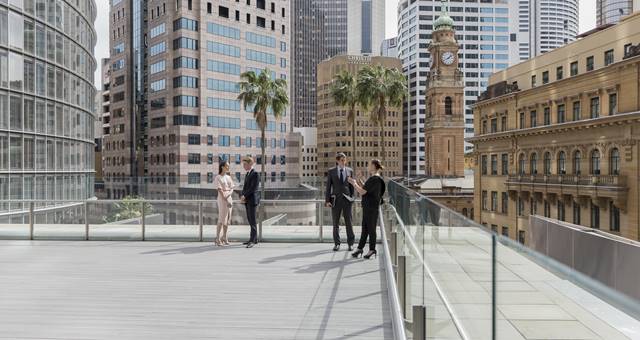 Dexus will launch a new meeting space in the Sydney CBD on 12 October, 2016.
This facility will complement the three existing locations in Sydney, Brisbane and Melbourne, and will see the addition of an outdoor terrace catering to 120 guests.
Dexus CEO Darren Steinberg said, "The culture of work is changing dramatically in Australia. Workforces are becoming more mobile and to realise their full potential, businesses need access to spaces that help people connect with colleagues and clients in a flexible, efficient and cost-effective way.
"We set out to develop a state-of-the-art space that allows our customers to connect, collaborate and grow their businesses. With the addition of Dexus Place to our office portfolio, we are able to offer workplace solutions from one hour to 10 years, which is an attractive proposition for businesses of all sizes, from start-ups to large corporates," he said.
Design director Michael Girvan from Girvan Waugh said, "We used a lot of natural light, raw materials like concrete walls and metallic finishes and it incorporates an outdoor historic terrace. This beautiful architecturally designed space has been designed to act as an extension of your workspace".
Dexus Place includes premium executive boardrooms, project and training rooms, plus an auditorium that seats up to 80 guests or 125 when booked in conjunction with the adjacent training room. There is also high-speed Internet connection, dedicated lines for video conferencing and bespoke features that will differentiate businesses from the crowd, and online booking available, complemented by a high quality concierge service.
A range of catering options are available for all budgets, making the facility an attractive option for product launches and larger events that require a seamless transition from presentation-to-entertainment.
Dexus Place, One Farrer is located at Level 15, 1 Farrer Place Sydney NSW.