Sutherland Shire in Sydney's south now has its own microbrewery.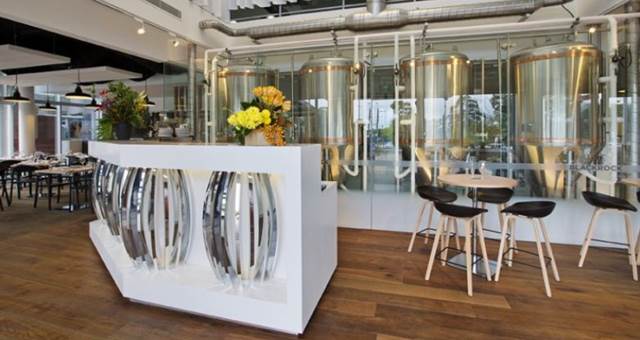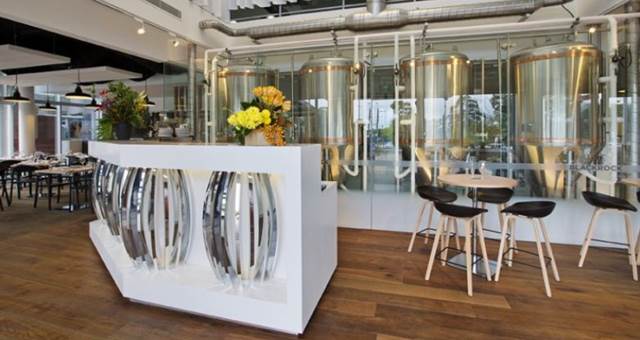 Sutherland Shire in Sydney's south now has its own microbrewery.
Created and run by Lance, Bryce, Lisa and Lynne Cochrane, the Blackrock Brasserie is a family affair.
Venue manager and co-owner Lance Cochrane said, "The main concept is food and beer pairing, although we also have an extensive boutique wine list for those that don't drink beer. We have suggested beer pairings throughout our menu and our specialty is our Beergustation which is a tasting paddle of our four core beers and a bit size food pairing to go with each beer.
The venue can be split into five distinct areas and can be used as a whole, in sections or in combination. They are as follows:
Brasserie – a classic a la carte set up that can cater to up to 40 people. This area is located in front of the open kitchen.
Brasserie (Summer) Deck – connected to the Brasserie via sliding, bi-fold doors. The deck can be closed off and seats 30 people or opened up with the Brasserie to seat 70. The deck has lighting, heating and roll down walls to make it comfortable during the winter months
Brewhouse Bar – the area in front of our bar and brewhouse. The area is suitable for stand up events. The highlight in this area is the serving tanks which sit above the bar and are plumbed directly to the beer taps.
Brewhouse (Winter) Deck – this deck is connected to the Brewhouse area via bi-fold doors. It is more intimate than the Summer Deck and is perfect for stand up cocktail functions due to its proximity to the bar.
Tank Room – This area, located next to the fermentation tanks, is suitable for groups of up to 18 who want to have one big table.
The venue can cater for all types of events, from small groups up to 110 for a stand up cocktail functions. The current function package includes a la carte, share platters for large sit-down groups, degustations (that can be paired with beer or wine ), set menus and cocktail menus. Bigger groups can buy out the venue with a minimum spend.
The venue has 20 onsite car parks and additional on-street parking.
Blackrock Brasserie is located at 117-119 Princes Highway, Sylvania NSW.