Barista and Cook opened in Waterloo, Sydney, on Monday January 25, 2016.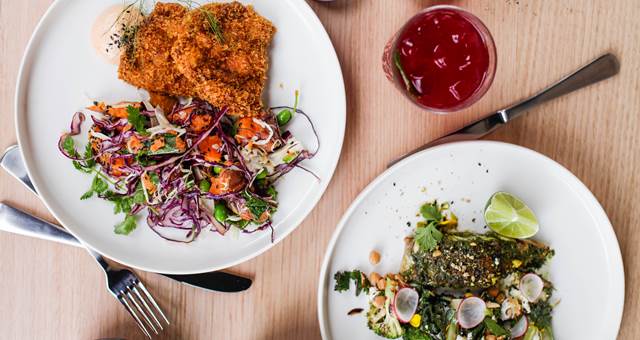 Barista and Cook opened in Waterloo, Sydney, on Monday January 25, 2016.
Whether it's a healthy chia and coconut pudding brekkie, fresh house-made juice and grass fed burger, or a signature coffee slider with ice cream, honey and brioche, Barista and Cook caters to it all.
The café might be new on the scene but the experience behind it is not, with owner Alan Thompson boasting six years as previous owner of successful Surry Hills café Bang Bang. The vision for Barista and Cook is simple; "Beautifully presented, contemporary café food made with love, and quality, barista-made Gypsy Espresso coffee," said Thompson.
Barista and Cook is a coffee aficionado's heaven, with the café's dedicated brew bar serving filter and pour over coffee such as Chemex and V60 using single origin beans.
Teaming up with Thompson is head chef of Barista and Cook, Adrian Borg. Borg has over 10 years' experience, having worked around the world in fine dining restaurants, including running the kitchen at Ashfield's Excelsior Jones. All food and drinks are made in-house, with the exception of the bread.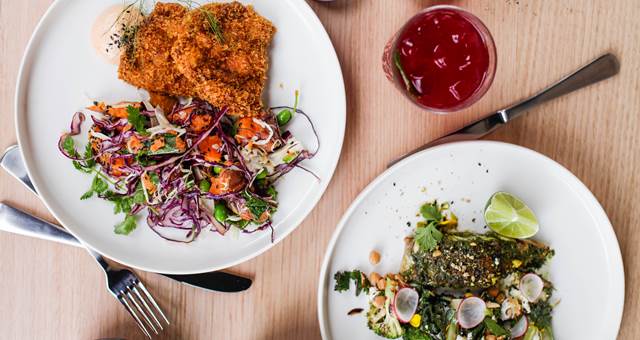 The café has teamed up with Giant Designs to bring its huge, light-filled space to life. The Scandinavian-inspired fitout features whitewashed walls, hanging succulents and an abundance of comfortable seating to create a bright and stylish atmosphere that reflects the clean, fresh menu.
Barista and Cook is located at 834 Bourke St, Waterloo, Sydney.