Central Java to get an Alila in October 2015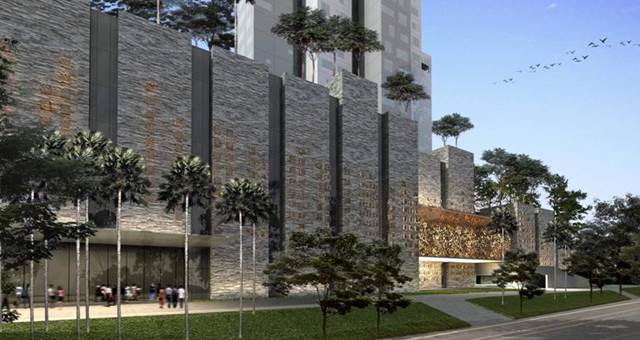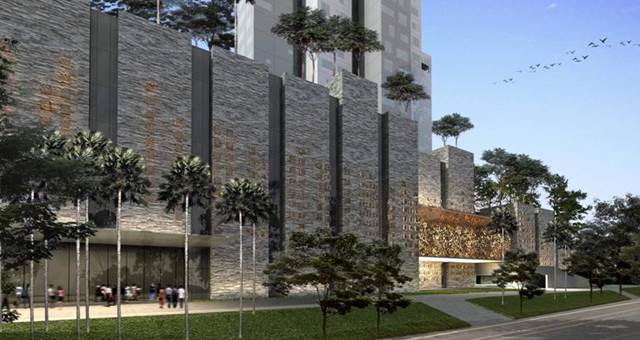 Central Java to get an Alila in October 2015.
Alila Solo in Surakarta Central Java will be unveiled in October 2015 as the city's first luxury hotel of international standard.
Surakarta, or Solo, as it is better known, is the older of the two royal capitals of Central Java, considered the heart of the ancient Javanese kingdoms and cradle of Javanese culture. A city historically ruled by two palaces, it's steeped in rich court arts, rituals and traditions.
On a leafy tree-lined street, rising above the heritage-rich city's main commercial avenue, Alila Solo's strikingly innovative design features eight accommodation towers of varying heights which create a star-like pattern of interior corridors. The stone palette – marble, travertine and granite – is softened by light wood hues and batik highlights. The lobby – with its 'floating' batik sculpture – sets the tone for what's to come.
Largo on level six features a large swimming pool, sun deck, Spa Alila, two-storey Gym Alila, and children's pool and café.
The main restaurant, Épice, serves farm-to-table, all day dining – the freshest local ingredients are whizzed into juices, infused with local spices to create Javanese as well as Pan-Asian specialties, as well as international favourites. Sophistication peaks at the Executive Lounge (full business centre facilities, secretarial services and all day refreshments) and rooftop bar, Agra, serving eclectic tapas and creative cocktails against the panoramic backdrop of the region's valleys and volcanoes.
The 255 rooms and suites all have an exclusively commissioned batik design, a feature that unites all of Alila Solo's spaces. The four Alila Suites (90 square metres) offer a luxurious living space that extends to a private 'hanging garden' terrace with plunge pool. The Presidential Suite (200 square metres), features a separate living and dining room with full service pantry, , a multi-functional room (whether for a private meeting or personal workout zone), bathroom, walk-in wardrobe and 24-hour butler service.
Alila Solo is perfectly sited and set up for meetings, corporate events, weddings, special occasions, exhibitions and music performances.  Offering 15 spectacular city-centre spaces, two ballrooms that can be combined to create a 3,500 capacity Grand Ballroom (2100sqm) – the largest in the city – and an unmatched Executive Lounge, the hotel excels as a venue for the most spectacular of weddings or as a meeting hub.
A 15-minute drive from Adi Sumarmo International Airport, Alila Solo lies within easy reach of the city's main attractions: two centuries-old Sultan's palaces, Triwindu Antiques Market, the Laweyan Batik District and the famed Pasar Gede Hardjonagoro market. It's also adjacent to some of Solo's more modern developments including Solo Square Mall for shopping, dining and entertainment. While venturing a little out of the city, the countryside reveals fertile paddy fields and volcanic peaks dotted with mystical temples such as Candi Sukuh or the better known 9th century Prambanan (a complex of Hindu temples) and the iconic Borobudur, the world's largest Buddhist temple considered one of the wonders of the ancient world.
Alila Solo is located at Jl. Slamet Riyadi No. 562 Solo, Jawa Tengah, Indonesia.