Last chance to grab your tickets before Thursday's event!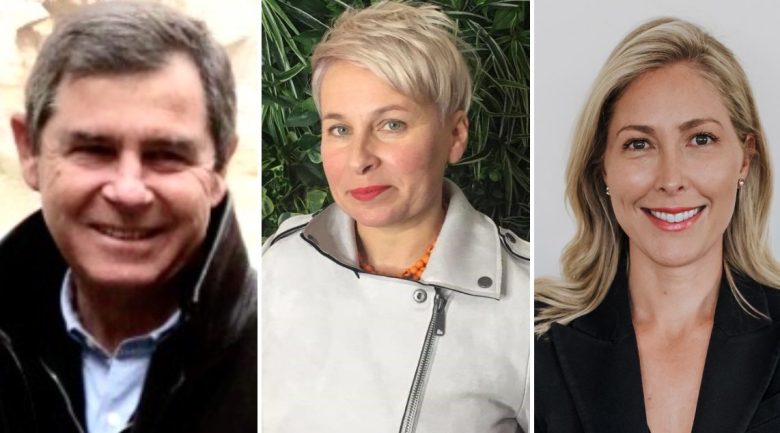 Matt Crouch, Bea Tomlin and Chelsea Pottenger will speak at Events Uncovered 2020
A legal expert, safety specialist and mental health ambassador are among the speakers set to take the stage at Events Uncovered this Thursday, 17 September.
Taking place in person at SMC Conference & Function Centre and virtually, the event will offer a full day lineup of panel discussions, presentations and Q&As on a range of pressing industry topics.
In person attendees will also have the opportunity to visit the boutique expo with leading suppliers and venues.
Kicking off the speaker program, three industry leaders will take to the stage to cover the latest updates for the business events industry.
The panel will include Robyn Johnson, CEO of Meetings and Events Australia; Claudia Sagripanti, chief executive of the Exhibition and Event Association of Australasia, and Geoff Donaghy, deputy chair of Business Events Council of Australia. Send your questions to editorial@3.106.139.61.
Full speaker lineup
The panel will be followed by a full day of sessions, kicking off at 10:45 am with a keynote presentation by award-winning leadership strategist and author Shadé Zahrai, who will share her tips and strategies for adopting a change-maker mindset.
The full list of speakers are as follows:
Virtual and hybrid events: Embracing the changing nature of business events
Luli Adeyemo, Best Case Scenario; Chris Schlueter, Sprintr by AV1; Tanya Brown, Create Engage
Q&A/Rethinking sustainability: How to incorporate sustainability into your events in a meaningful way
Natalie Simmons, Cievents
Q&A/Future-proofing your events: How to negotiate event contracts with confidence
Matt Crouch, Matt Crouch Legal
Finding success in turbulent times: Event companies share how they evolved their business to stay ahead of the curve
Jeremy Fleming, StageKings; Will Gray, Hidden Door Experiences; Sarah Markey-Hamm, ICMS
Safety & hygiene: How to ensure your events meet COVID requirements
Bea Tomlin, Beaspoke Safety
Crisis averted! 12 things to do when the worst-case scenario strikes
Nicole Walker, Arinex; Nigel Ruffell, The Company We Keep; Rebecca Kennewell, emc3
Wellbeing for event professionals: Practical tips to manage stress and avoid burnout
Chelsea Pottenger, EQ Minds
Redefining gatherings: A deep dive into some of the most creative, experiential events and what we can learn from them
Jodie McLean, JEM Events; Mark Bennedick, Sense Group; Chad Davis, Musicland
There's just two days until Events Uncovered 2020, get your tickets here.