It is the first time in 40 years the major event is taking place in Australia.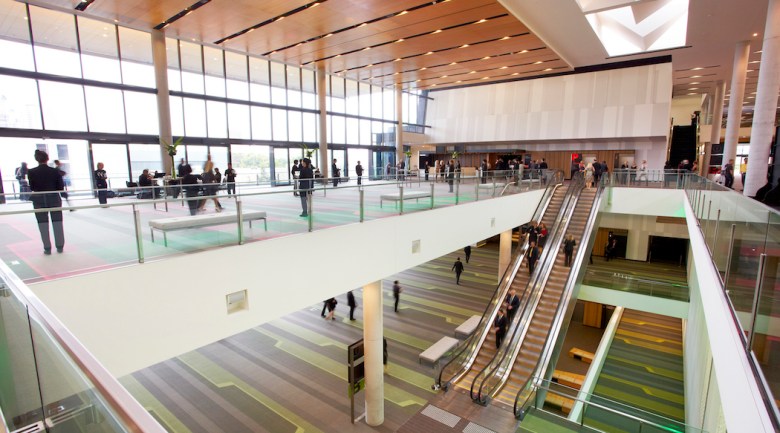 Brisbane Convention & Exhibition Centre
Brisbane has secured the bid to host the Asia Oceania Otorhinolaryngological Head and Neck Surgery Congress (AO ORL-HNS) in 2023.
It is the first time in 40 years the major ear, nose and throat scientific event is taking place in Australia.
The five-day conference will take place at the Brisbane Convention & Exhibition Centre (BCEC) and is expected to attract some 1500 clinicians and specialist surgeons working with the ear, nose, throat, head and neck.
Leading the bid was Associate Professor Bernard Lyons, president-elect of The Asia-Oceania Association of Otorhinolaryngology – Head and Neck Surgery Societies (AOAOS).
Lyons worked alongside the BCEC team, Tourism & Events Queensland and Brisbane Marketing to secure the 15th Asia Oceania ORL–HNS Congress.
"This meeting is potentially the largest meeting to be held in the field of otolaryngology head and neck surgery in Australia," he said.
"It is a unique opportunity for Australia to interact on a scientific basis with our neighbouring countries in the Asia Oceania region. We are very excited to have been successful in our bid to hold the meeting beating spirited challenges from Korea and Vietnam."
Economic impact
The congress is expected to deliver $4.5 million directly into the Brisbane and Queensland economies while fostering collaboration and knowledge sharing, optimising healthcare across the region.
Queensland Tourism Industry Development Minister Kate Jones said she looks forward to welcoming delegates to Brisbane in 2023.
"Queensland is a leader in innovation and I am sure delegates will be inspired by the local case studies and examples they learn about while here," she said.
"The beauty of Brisbane as a business event host is that this is a place where life is beautiful one day, perfect the next which means delegates can extend their stay or enjoy iconic tourism experiences in between conference commitments.
"The Queensland Government, through Tourism and Events Queensland's Business Events Acquisition and Leveraging Fund, is proud to support such events because they drive significant economic benefit for the state."