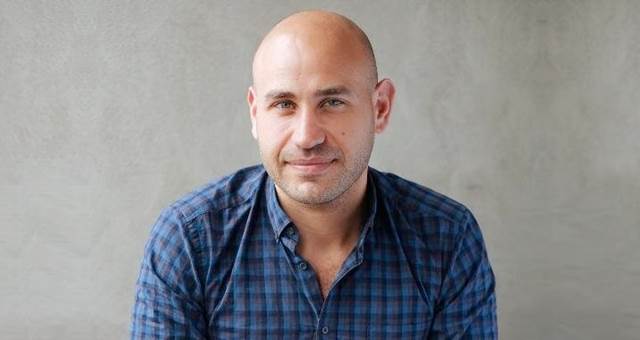 Following on from the success of his pop-up restaurant in Summer Hill, Chic Pea owner Fouad Kassab has opened a permanent restaurant in Pyrmont called Baraka.
Baraka offers a middle-eastern inspired wholefood menu that includes both lunch and dinner degustation options.
Kassab, who grew up in Lebanon, said, "In April 2014, I started Chic Pea, a little pop-up restaurant in Summer Hill. Chic Pea was voted as one of the top 10 pop-ups in NSW by the Good Food Guide and was dubbed one of the best pop-ups of the decade by The Sydney Morning Herald. The dishes you will try at my new restaurant Baraka are inspired from the memories of my childhood and shaped by my travels and new life in Australia; a unique, personal journey fueled by a life-long obsession."
Kassab's menu focuses on wholefoods. He said, "A large part of our efforts goes to sourcing high quality, local ingredients. We focus on grass-fed meats, sustainable seafood, ancient grains, fresh fruit and vegetables, traditional fats and whole foods where possible. We do not cook with any industrial seed oils but use butter and olive oil instead. We keep our use of refined sugar to a minimum and where possible use maple syrup or local honey instead."
Some of the signature dishes on the menu included slow cooked lamb with eggplant begendi, purple cabbage with Shanklish cheese and Iranian raisins and Middle-eastern chaos, a dessert made up of seasonal fruit, rose mascarpone, pomegranate sugar, meringue and pistachios.
Baraka is available for private bookings and seats 60 people, with capacity for 100 people standing. There is an outdoor option.
Baraka is located at 56 Harris St, Pyrmont NSW.