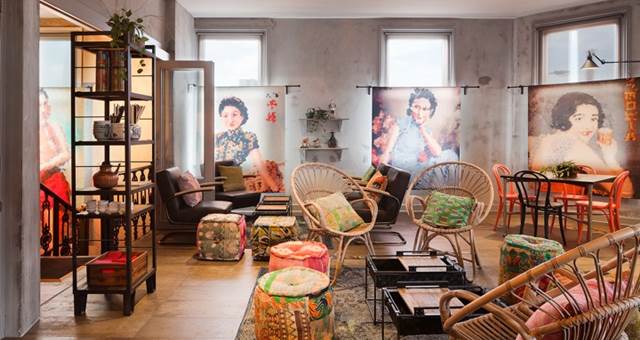 Chapel Street in Melbourne welcomes a new oriental drinking den.
A new late night bar with a 3am license, Zhou Zhou has opened above Oriental Teahouse, located at 455 Chapel Street, South Yarra.
Specialising in Asian and craft beers, the beer list features over 50 brands including curiosities such as Hitachino Nest Lacto sweet stouts and Kujyukuri Ocean white ale from Japan. For non-beer drinks, Zhou Zhou has a quirky wine and cocktail list featuring things like a Japanese bloody mary that uses sake and wasabi instead of vodka and tabasco. The food menu features classic dumplings and hand-wrapped duck wontons.
With an interior designed by Hecker Guthrie, the décor is inspired by 'The Bund' Shanghai in the 1930s.
Designer Hamish Guthrie said, "Essentially we wanted to create a Asian beer experience. The interior has a slight vintage sensibility with dark rustic timbers and flooring. There will be accents of Chinese greenery and blue and white porcelain. Key loose furniture items and styling elements will create a contemporary versus industrial feel."