A sneak peek of Whitehart, Melbourne's newest venue.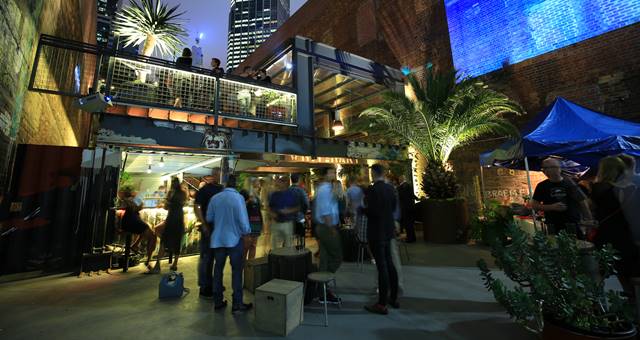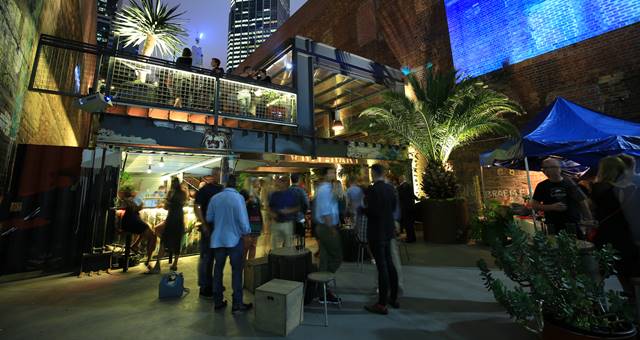 Whitehart is a two-storey open container bar nestled at the end of Whitehart Lane in the heart of the Melbourne city.
The venue, which was built on a converted car park site, sits among a large recycled steel frame over two levels in a unique design.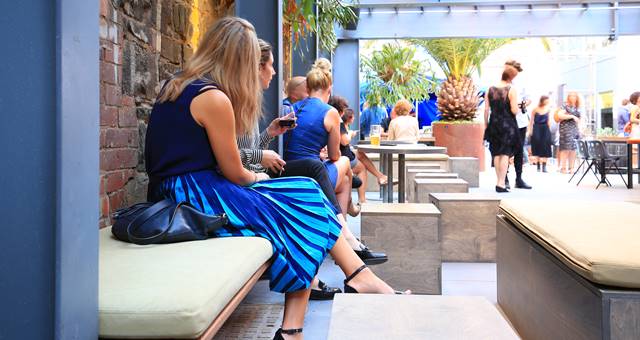 Created by husband and wife team Stephen Johnson and Sabrina Santucci, the bar features a selection of fine craft beers, cocktails and boutique wines as well as a rotation of Melbourne's favourite food vendors.
"The space is large yet intimate, industrial but green, outdoors yet undercover, you're in the CBD yet hidden away and the artwork is work class. It's a totally unique experience," said Stephen.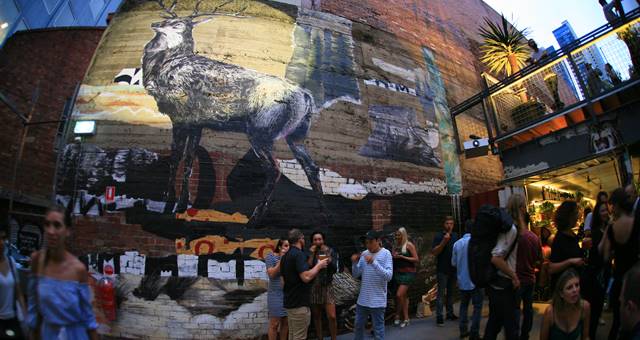 Stephen and Sabrina partnered with local artists Daisylegs to create several multi-storey visual art installations and wall projections to highlight the urban feel of the venue.
Whitehart is located on 22 Whitehart Lane, Melbourne.