Spice caught up with Joshua Green, the event organiser for the Lovers' Dinner at the Botanic Gardens Feb 17, 2017.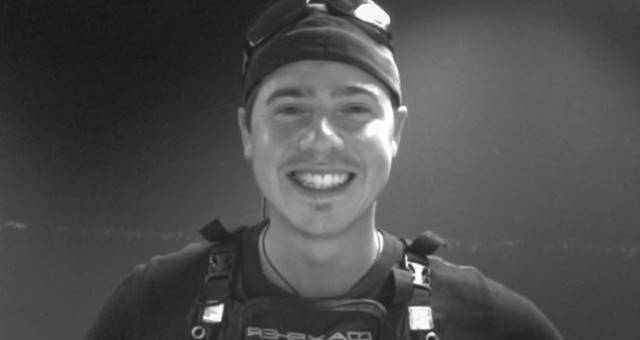 Spice caught up with Joshua Green, the event organiser for the Lovers' Dinner at the Botanic Gardens Feb 17, 2017.
In the lead up to Valentine's Day, Green shares his tips on how to create the perfect romance-themed event.
1. What's your number one tip for creating a romantic atmosphere?
Location, location, location! You have instant atmosphere at the Lovers' Dinner, for example, because it is set in the Royal Botanic Garden Sydney against the twinkling backdrop of Sydney Harbour under a starry sky.
2. And what should you serve?
One thing to consider when making or ordering food for a romantic evening is to ensure that your menu is easy and elegant to eat. Nobody wants to slop food on themselves, get things in their teeth or look uncomfortable when eating.
Ensure the dishes are vibrant for the 'wow' factor and check ahead of time for dietary requirements to make sure your date doesn't go home hungry. Always start with a glass of Champagne (or two), a nice crisp glass of rosé or cold climate chardonnay partnered with a simple and classic menu with a little twist. We suggest marinated Kalamata olives, sundried tomato, herbs, then perhaps a red and yellow cherry tomato, baby bocconcini, aged prosciutto, wild baby rocket salad for entrée, because tomatoes are the fruit of love. Impress your date with beef tournedos, potato gratin, seasonal greens and sauce choron or roasted Tasmanian salmon, tomato risotto and asparagus.
Always be sure to finish with something sweet like chocolate lava cake, tomato, rhubarb and beetroot salsa, vanilla Chantilly cream served on classic white plates with white linens complemented by candles and flowers on the table.
3. Is there anything that you should avoid? Are roses too corny?
Flowers create intimate connections and immediately impact our happiness. Attitudes, values and emotions are unique to each of us and using the right flowers provides a unique way of connecting people on an emotional level.
Nothing says I love you more than a bouquet of roses or flowers. Trending this year are fusions of red, orange and scarlet. Shades of pinks from soft pastels to hot magentas and more subtle earthy colour tones such as lilac, purple and lavender are also trending.
However, if you're a traditionalist, red roses are still considered the cornerstone of passion and love in flower arrangements and should be considered when developing your event. Orange roses symbolise desire, enthusiasm and fascination, while peach roses, lavender roses and other pastels as a combination are also considered the 'buzz'.
Avoid ordering your flowers at the last minute. Make sure your flower orders are placed early because you want to ensure you've got options for your special someone.
Trending this year is a dozen orange roses, wrapped in brown paper and tied with brown twine or a hessian ribbon and beautiful handwritten note.
Remember, romance is king – there's no better feeling when there's a delivery of flowers at your office with a special love note and your name is called across the office!
4. Why are tomatoes the food of love?
In the past the French called the tomato the pomme d'amour, or The Love Apple, for their belief that the exotic tomato had aphrodisiac powers. The tomato is referred to as a 'love apple' because its early scientific classification placed it in the category of a mandrake, which is considered an aphrodisiac. This classification was a mistake, but the nickname has endured.
5. Do you have any promotional tips for venues running Valentine's Day events?
Stop focusing on the numbers and simple product delivery. Focus on the 'wow' and you've already got the delivery nailed.
Promotion is about reaching your audience. If your venue is part of a chain of businesses – i.e. hotels, restaurants, bars, etc, utilise the work those businesses have done in building customer relationships and databases and leverage those databases by directly marketing to registered users and uploading those contacts into your social database for retargeting.
Quite often a venue is part of an ecosystem of businesses. You should offer discounted meals across the various restaurants, package up couple's holidays with a travel agency and offer your customers attending your Valentine's event a simple, effective add-on or just include it in their ticket price.
Additionally, the local community often provides boutique services. Focus on using businesses in the local community that can assist promoting your product through their channels and offer an incentive for promoting your event, such as 10 per cent of every ticket purchase is held by the seller.
Ticketing agents are incredibly crucial in collecting and mining data for direct marketing and retargeting. Ticketbooth are providing a ticketing solution for Pomme d'Amour Lovers' Dinner that captures users IP addresses who visit the ticketing page and don't purchase. Once those IP addresses are captured, the users are directly marketed to through Facebook, Instagram and Google advertisements until they purchase, or our event concludes. This provides us with the best chance of achieving our goals to deliver on our objectives and sell-out the event.
Tickets for Lovers' Dinner are on sale as part of the launch of the 2017 Tomato Festival Sydney.
Green is also the director of Phoenix Entertainment Live.