Spice caught up with Bells of Killcare executive chef Marco Ribechini about adding a touch of Tuscan la dolce vita to summer menus.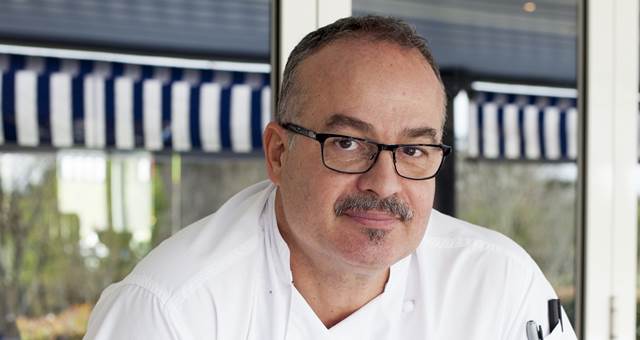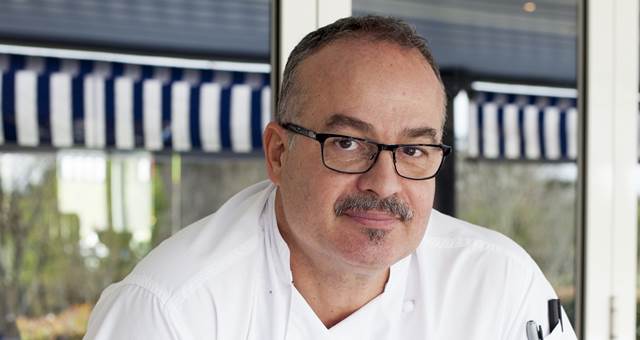 Spice caught up with Bells at Killcare executive chef Marco Ribechini about adding a touch of Tuscan la dolce vita to summer menus.
How does the produce in Australia compare to the produce in Italy?
Italy has the advantage of centuries of agriculture and microagriculture at its back door so the varieties of different plants and species have been well tested in all different kinds of soils and micro climates. This means you get reliable tomatoes in some areas because the climate is right and then cabbages in other areas where the soil and climate is most suitable. These are practices that have been tested and refined over generations.
Australian produce has come a long way in the last twenty years and I think we are seeing really intelligent choices from growers who, instead of just growing what they think consumers want, are growing what is particularly suited to each micro climate and working with that.
We are now seeing people who are interested in growing produces themselves at home and an increasing appreciation for organic produce and growing practices.
I also like the experimental factor of heirloom varieties and indigenous species and I think we are going to see a lot more of those in supermarkets as people become more familiar with them.
What is it about Tuscan cuisine that makes it so popular internationally?
At its heart, Tuscan food is actually very simple. It implies a wide knowledge of how to cook various vegetables and meats together but the cooking methods are not complex. It is not particularly spicy but flavour rules and that appeals to the great majority of palates.
I think Tuscan food is also linked to an idea of Tuscany, the landscape and the people are very much orientated towards food. We spend a lot of time thinking, talking about and planning our meals, even in the home. People will go a very long way for the perfect ingredient and that attention to detail is the secret of its success in many ways.
How can event planners provide a completely authentic Italian experience to their clients? What are the must-haves to boost the Italian factor?
I would say avoid cliché. Don't settle for second best in terms of produce. Don't just use any mozzarella or tomato or beef; use the best you can get. A true Italian celebratory meal always consists of antipasto, a primo – like pasta or risotto – and then a secondo, a main meal. Each dish is not large, especially the primo, but it has a logical flow. Don't put cheese on fish dishes or swamp meat with overbearing sauces. Use homemade bread and pair the wine with the meal, possibly serving a different wine with each course.
Can you describe a typical Tuscan meal?
A typical Tuscan meal depends on what part of Tuscany you come from. In Lucca, where I come from, we might start with olives, cured meats and small pickled vegetables. If you were after a meat based meal, you might go for a dish of fresh pasta with wild boar or vegetables, using just about anything in season. An alternative would be a risotto with saffron and asparagus, but again, only if it's in season.
For a main meal we usually have a small amount of meat like grilled steak, pork fillet cooked in milk or rabbit stuffed with olives and wrapped in prosciutto if you want to get a little fancy. Side dishes can be as many as you please from baked potatoes to spinach sauteed with garlic and these are usually served on the side. For dessert a traditional cake is made with chestnuts or in Lucca we have the buccellato, a kind of twisted sweet dough with dried fruits. Coffee always at the end of the meal but never with milk!
Should you theme all of the meals at a multi-day event if you're going down the Italian path? If so, how can people put on a traditional Italian breakfast or morning/afternoon tea?
That is of course a personal choice. Italian breakfast and morning tea would be a base of various sweet pastries but also savoury tarts. I love morning teas where there is a lot of detail in the pastry such as bigne, cornettini, sweet cakes but you could also offer cured meats and grissini or small savoury tarts with leeks and prosciutto.
What can guests at Bells look forward to this coming summer? What dishes are you serving up?
This summer we will continue to offer a selection of dishes based on the produce of the garden. Stuffed duck ravioli and Tuscan soufflé are two of the newer dishes. We have also introduced white chocolate mousse with rose gelato as a dessert. We have also introduced a Florentine steak and tordelli lucchesi, it's basically a stuffed pasta very typical to the dishes in my home town.