This event company has helped turn an airport terminal into a vaccine hub.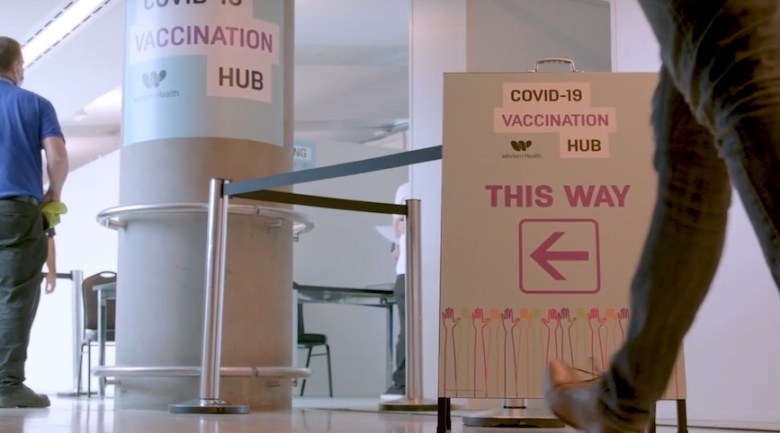 COVID-19 vaccination hub at Melbourne Airport. Image credit: Western Health
As Australia's COVID-19 vaccine begins rolling out across the country, an event industry supplier has stepped up to assist in the program.
Usually seen building and supplying exhibition stands and event equipment across Australia, Moreton Hire has delved into a new business opportunity building temporary vaccination clinics in Victoria.
Western Health has engaged the event supplier to construct the clinics in a multi-deck carpark at Sunshine Hospital and in an unused terminal at Melbourne Airport, where Victorian front-line workers have begun receiving their COVID-19 vaccine.
Each clinic includes temporary cubicles, assessment spaces, hospital-grade lino, lighting, furniture, plumbing and HVAC systems.
Moreton Hire managing director Peter Morahan said in the wake of COVID-19, the company made a commitment to not sit idle.
"It has been full steam ahead working tirelessly to uncover new revenue streams," he said.
"It has meant some very difficult decisions; we have had to be nimble and adapt to first and foremost preserve jobs.
"We're doing what we must to get our business in the best position for our customers in the future."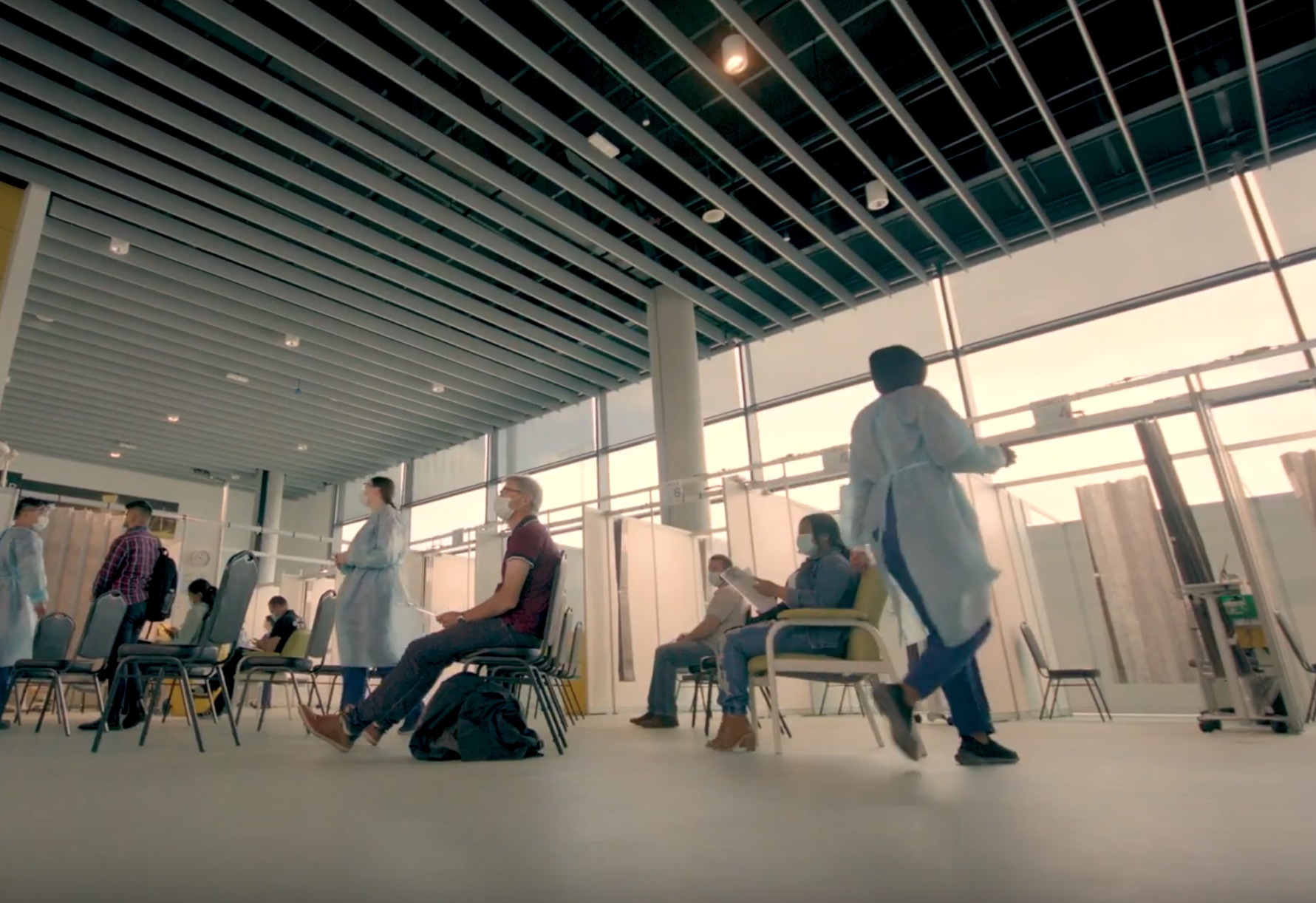 It's one of several recent examples of event industry suppliers expanding their services to the health sector.
Last year, Harry the Hirer began developing a range of initiatives to support hospitals and medical organisations throughout the pandemic.
"These are projects we have successfully delivered and that we hope are making a difference to the community," Harry The Hirer NSW general manager Matt Hancock told Spice Magazine.
In both instances, expanding into a new area of business has been a crucial move to allow work to continue and to maintain staff.
For Moreton Hire, the vaccine hub program has also been an opportunity to repurpose equipment that would typically be used for major events across Australia.
"We're using items such as walling and marquees, originally purchased for the Gold Coast Commonwealth Games 2018, to provide critical infrastructure for testing and vaccination sites," said Morahan.